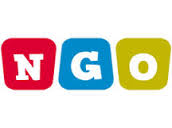 Established in 1915, Helen Keller International (HKI) works to save the sight and lives of the most vulnerable and disadvantaged. We combat the causes and consequences of blindness and malnutrition by establishing programs based on evidence and research in vision, health and nutrition. Headquartered in New York City, HKI currently conducts programs in 22 countries in Africa and Asia as well as in the United States.

Helen Keller International (HKI) is currently recruiting to fill the following position:

Position: Neglected Tropical Diseases Officer- DFID United

Location: Katsina State - Nigeria.

Description:
UNITED - Integrated Control of NTDs in Northern Nigeria
UNITED, a consortium of key implementing partners consisting of Sightsavers, Christian Blind Mission (CBM), Helen Keller International (HKI), MITOSATH and The Carter Centre in Nigeria are international and national leaders in the delivery of integrated NTD programmes. The global gap in NTD treatments is estimated at around 80 per cent, of which Nigeria has the largest deficit of untreated, at-risk individuals in Africa - around 100 million. UNITED is a four-year project funded by the UK Department for International Development (DFID) which aims to deliver 111.3 million treatments, reach 13.8 million people with mass drug administration (MDA) by 2016 and save 114,900 Disability-Adjusted Life years over the life of the project.

Job Description:
Under the supervision of the State Project Coordinator, the program officer oversees the formulation, execution, monitoring and evaluation of the DFID-funded Integrated Control of NTDs in Northern Nigeria project in Katsina state to ensure consistency with the project priorities and outcomes.
Reports directly to: State Project Coordinator

Qualifications/Requirements:
A first degree in microbiology, parasitology, entomology or similar field; medicine or health related field, Minimum of Master of public health or related masters degree and Minimum of 3 years experience working in public health.

Duties/Responsibilities:
Program Planning
Facilitate the creation and implementation of a detailed annual work-plan which identifies and sequences activities needed to successfully implement the project in the most cost-effective manner and ensure project objectives are met in line with national policies, HKI's goals and that of the donor.
In collaboration with key stakeholders, facilitate the development and roll out of implementation plans to scale mass distribution of drugs to treat the four PCT diseases, namely lymphatic filariasis, trachoma, schistosomiasis and soil transmitted helminthes.
Review the project schedule with senior management and all other staff that will be affected by the project activities; revise and regularly review the schedule as required.

Program Management
In collaboration with the Project Coordinator ensure HKI program partners execute the project according to their respective project plans;
Document project activities and ensure that all project information is appropriately secured;
Monitor the progress of the project implementation and make adjustments as necessary to ensure the project remains on track and is successfully completed;
Establish a communication schedule to update stakeholders including appropriate staff in the organization on the progress of the project;
Retire project funds according to established accounting policies and procedures
Program Monitoring & Evaluation
To implement and/or develop Monitoring and Evaluation tools according HKI, FMOH and donor standards;
Ensure that the project deliverables are on time, within budget and at the required level of international standards as set by FMOH, HKI and donor.
Internally and when requested support external evaluations on the outcomes of the project as established during the planning phase and as required.
Disseminate findings from evaluations to support organizational learning and contribute to policy processing or development;

Advocacy and Strategic Alliances
Build and maintain meaningful working relationships with both government and key project stakeholders at all levels in order to strengthen opportunities for advocacy and higher visibility;
Represent HKI towards local partners and at other appropriate forums;
Carry out additional tasks, as requested by the Project Coordinator and other senior officer(s).
Competencies Required:
Demonstrates technical knowledge pertaining to job requirement
Critical thinking and problem-solving skills;
Able to work under pressure minimal supervision and able to meet up deadlines.
Ability to use computer software such as Microsoft office, internet.
Must possess good interpersonal skills
Demonstrated excellent personal integrity and confidentially

Method of Application:
All potential job applicants should electronically forward the following underlisted to:

nigeria.recruitment@hki.org

1. A curriculum vitae, which should indicate at minimum applicant's qualification and dates obtained; previous work experience and dates; age and referees
2. A covering letter
3. Subject of email should be NTD PROGRAM OFFICER

NB:
Applications received after 5pm on the day will not be considered.
Only applications submitted electronically shall be considered.

Application Deadline: 28th April, 2015 (5:00pm)

HWN.............a division of Tripple World Africa Network!
: 2015-04-28 | : 1102
---