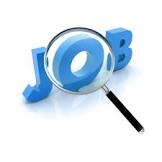 The International Committee of the Red Cross (ICRC) sub delegation is currently recruiting to fill the following position:

Position: Ward Nurse

Duties/Responsibilities:
Daily organisation of the wards, intensive care unit and accident and emergency room in supported hospital, followed by a written plan of action and weekly evaluation report with recommendations
Trains the hospital nurses to improve their skills in management of trauma patients according to ICRC protocols
- Ensure accurate reporting and quantity and statistics of the activities of the wards
Ensures the right quantity of medicine, consumable, instrument and equipment are available for daily ward activities
Actively participate in the development of mass casualty management plan for the hospital, coach the hospital nurses during mass casualty management exercises.

Qualifications/Requirements:
Registered experienced ward nurse with at least three years clinical experience in a trauma hospital
up to date knowledge and skills in surgical nursing procedures and general nursing skills
Previous working experience with an international medical organization will be an asset
Management experience in acute surgical care units (ER, OT, ICU)
Fluent in Hausa, Kanuri and very good command in written and spoken English
Excellent knowledge of Nigerian health system
Excellent analytical and communication skills
Able to use Microsoft office efficiently
Team leadership skills with interest in teaching and facilitation of the learning process
Experience working with an international organization is an asset

Method of Application:
VAll potential job applicants should send application letter, Cv and contact details of three referees to:

The Administrator.
ICRC Maiduguri Office,
House 7, Bifam Road,
Off Circular Road,
(Damboa junction),
GRA Maiduguri,
Borno State,
Nigeria.

Or Submit At:

ICRC Abuja.
31 Pope John Paul II street,
Maitama, Abuja, Nigeria.

NB: Please clearly indicate "ward Nurse Position" on your envelope

Application Deadline: 5th May, 2015

HWN..........a division of Tripple World Africa Network!
: 2015-05-05 | : 889
---