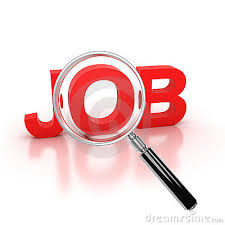 Management Sciences For Health (MSH), a global health nonprofit organization, uses proven approaches developed over 40 years to help leaders, health managers, and communities in developing nations build stronger health systems for greater health impact. We work to save lives by closing the gap between knowledge and action in public health. Since its founding in 1971, MSH has worked in over 150 countries with policymakers, health professionals, and health care consumers to improve the quality, availability and affordability of health services. Working with governments, donors, nongovernmental organizations, the private sector, and health agencies, MSH responds to priority health problems such as HIV & AIDS; tuberculosis; malaria; maternal, newborn and child health; family planning and reproductive health; and chronic non-communicable diseases such as cancer, diabetes, and lung and heart disease. Through strengthening capacity, investing in health systems innovation, building the evidence base, and advocating for sound public health policy, MSH is committed to making a lasting difference in global health.

Management Sciences For Health (MSH) is currently recruiting to fill the following position:

Position: ASH Consultant

Location: Abuja, Nigeria

Project Background:
The African Strategies for Health (ASH) project is a five-year (2011-2016) contract funded by the United States Agency for International Development (USAID). ASH works to improve the health status of populations across Africa through identification of and advocacy for best practices, enhancing technical capacity, and engaging African regional institutions to address health issues in a sustainable manner. ASH provides information on trends and developments in the continent to USAID and other development partners to enhance decision making regarding investments in health.

Job Description:
The purpose of this consultant is to Review the National Level Policies for Community-Based Distribution of Misoprostol for Prevention of Postpartum Hemorrhage and Subsequent Status of Implementation and Scale-Up.

Duties/Responsibilities:
Hold in-briefing meeting with USAID/Mission and Ministry of Health if requested;
Coordinate submission of study protocol to appropriate in-country ethical review board if required;
Collect relevant documents for a desk-review including but not limited to national policies, strategies, guidelines, etc (with support from MSH Country Office);
Conduct desk-review of documents;
Identify key informants (with support from MSH Country Office);
Contact key informants, introducing the study, and scheduling interviews (with support from MSH Country Office);
Conduct key informant interviews using study interview guides;
Conduct site visits for additional data collection as needed;
Translate (as needed) and transcribe recorded oral interviews into written form;
Conduct any follow-up interviews as necessary;
Organize data and conduct preliminary analysis of findings;
Organize and lead Findings Validation Workshop with key stakeholders (with support from MSH Country Office);
Hold out-briefing with USAID/Mission and Ministry of Health if requested;
Conduct final data analysis and synthesis of findings.
Draft five-ten page case study report on findings which can be adapted into a technical brief and the final consolidated cross-country findings report. A report template and outline will be provided.
Outputs and Deliverables:
Electronic copies of desk review documents submitted to ASH MNCH Advisor by the end of the first week following engagement.
Lists of key stakeholders and key informants submitted to ASH MNCH Advisor by end of first week.
Written brief outlining key findings from document review submitted to ASH MNCH Advisor by end of second week.
Transcriptions of at least 10 key informant interviews sent electronically to ASH MNCH Advsior by third week.
Five-ten page case study report synthesizing findings submitted to ASH MNCH Advisor by end of 4th week.

Qualifications/Requirements:
Experience conducting qualitative public health research;
Relationships/contacts with relevant maternal health stakeholders in-country (MOH, donor representatives, implementing partners);
Familiarity with maternal health issues including postpartum hemorrhage preferred;
MD, MPH, or PhD preferred;
Excellent communication skills and flexibility in responding to comments and requests;
Excellent verbal and written English skills.

Method of Application:
All potential job applicants should click on link attached below to Apply:

https:// jobs-msh.icims.com/jobs/8249/ash-consultant/job?mobile=false&width=1100&height=500&bga=true&needsRedirect=false&jan1offset=60&jun1offset=60

Application Deadline: 24th May, 2015

HWN...........a division of Tripple World Africa Network!
: 2015-05-24 | : 905
---