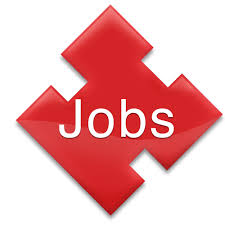 The Institute of Human Virology (IHVN) is a leading and reputable indigenous non-governmental organization implementing a comprehensive family-focused HIV/AIDS prevention, care and treatment program in partnership with the different tiers of the Government of Nigeria at national, state, local and site levels. To ensure continued improvement in the quality of services we provide to our clients, we are conducting a research to assess the uptake of ART to TBHIV co-infected patients in FCT. We therefore require the services of resourceful and experienced fresh graduates for a short term position as Research Assistants (RAs).

Position: TB Research Assistants (TBRA)

Ref: CDC/IHVN-001

Work Hours: 8:30am to 4:30pm daily(Monday to Friday)

Duration: Two (2) weeks.

Salary/remuneration:
Payment will be made weekly to all selected RAs as in line with our terms of engagement.

Job Description:
The RAs are to undergo a three day training and practicum after which they are to be stationed in a given health care facility in FCT for the entire duration of the study. RAs are expected to:
Work in assigned facilities to interview selected facility staff using well-structured questionnaires.
Conduct chart abstraction in line with the assessment guidelines
Trackclients identified during the abstraction to other facilities.

Qualifications/Requirements:
All applicants MUST address each selection criterion detailed below with specific and comprehensive information supporting each criterion or the application will not be considered.
Fresh graduates/NYSC members in biological sciences, medical sciences or related fields.
Knowledge of TBHIV program and research work will be an added advantage.
Good computer skills.
Must be based and familiar with the respective Area Council within FCT.
Must be willing to work in assigned facilities.
Good communication skills.
Prior experience in Research interview.

Method of Application:
All potential job applicants for this position MUST submit the following:

A type-written application letter specifically applying for this position. Please state the reference number and job title on the application letter and send to:

careers@ihvnigeria.org

NB:
Any other documentation (e.g., essays, certificates, awards, copies of degrees earned) that addresses the qualification requirements of the position as listed above should also be submitted along with the application letter to the email address stated above.
Only shortlisted applicants will be invited for a written and oral interview.

For further enquiries: Contact Toyin on: +2348023571924.

Application Deadline: 29th May, 2015

HWN..........a division of Tripple World Africa Network!
: 2015-05-29 | : 850
---