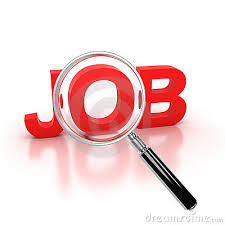 AIDS Healthcare Foundation (AHF) - Founded in 1987, AIDS Healthcare Foundation is the largest specialized provider of HIV/AIDS medical care in the nation. Our mission is to provide cutting edge medicine and advocacy, regardless of ability to pay. Through our healthcare centers, pharmacies, health plan, research and other activities, AHF provides access to the latest HIV treatments for all who need them.

AIDS Healthcare Foundation (AHF) is currently recruiting to fill the following position:

Position: Art Clinician

Req No: 2015-3109

Location: Abuja, Nigeria.

Duties/Responsibilities:
In close coordination with the facility medical officer, ensure the provision of quality, evidence based ART, PMTCT, prevention and TB services;
Coordinate monthly patient care team meetings;
Ensure efficient management of AHF's finances and provide complete, timely and accurate reports;
Implement a continuous quality assurance and improvement program at the site level.
Supervise other staff at the facility level;
Ensures that all disseminated protocols are strictly adhered to by site staff;
Ensure accurate and timely documentation of all services provided;
Implement operational research protocols to answer important questions within AHF's treatment and prevention programs;
Any other duty designated by the HIV/AIDS technical specialist;
Quality of HIV treatment and TB services at the site;
Data capture, handling and use at the site.

Qualifications/Requirements:
University graduate in Medicine
At least one year experience in HIV treatment programs
Experience in program management
Experience with operational research and evidence based healthcare is an added advantage
Must be highly organized and capable of effective multi-tasking.
Good communication and interpersonal skills,
Sensitivity to ethics and confidentiality of HIV/AIDS client issues;
Knowledge of excel and PowerPoint programs.

Method of Application:
All potential job applicants should click on link attached below to Apply:

APPLY ONLINE NOW

Application Deadline: Not Specified [Apply Speedily]

HWN...........a division of Tripple World Africa Network!
: 2015-06-30 | : 1178
---