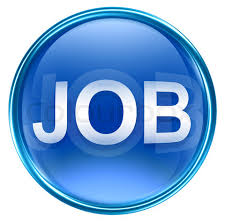 Bradfield Consulting on behalf of its client, a renowned NGO established to take orphans, abused and abandoned children off the streets through rehabilitation, reformation and reintegration. Due to restructuring, is currently recruiting to fill the following position:

Position: Head of Home/Orphanage Manager

Job Description:
The overall purpose of this position is to provide supervision, leadership, maintenance and evaluation of assigned orphanage program(s) or program components to ensure that all are conducted according to best practices.This position works collaboratively with the regional team to meet regional fundraising goals in sponsorship & special events.

Duties/Responsibilities:
Supervise the care of orphans at the orphanage.
Achieve the sponsorship and fundraising goals for the home by developing and implementing sponsorship fundraising plan
Researches and develops new markets, communities and initiatives for program expansion.
Maintains orphanage staff by recruiting, selecting, orienting, and training employees.
Transform children lives by recruiting, orienting, supporting, coaching, and sending them to school.
Manages the acquisition of new sponsors through community development programs, networking within current sponsors, special events, speaking engagements, schools and churches
Manage the orphanage's finances: Oversee all expenditures and receipts of money.
Counsel guardians / relatives of orphans and inform them of expectations.
Write reports and take photos that will be sent to our U.S team for dissemination to partners.
Ensure that only qualified orphans are selected for sponsorship.
Assist in organizing biannual Relatives Conference.

Qualifications/Requirements:
A University degree preferably in international development, public health, social work or equivalent
Minimum of 8 - 15 years of experience in nonprofit fundraising or related field such as marketing and sales
Experience working with nonprofit board and volunteer committees.
Advanced user of software including, but not limited to, Microsoft Word, Excel, and PowerPoint.
Must have passion for charity work/Children mostly
Must have worked with children of different kind of challenges
Must be very patient, tolerant to be able to handle both the children and the workers
Knowledge of different kind of challenges that could be found among the children.
Good heart and likable spirit because the children are very special.
Excellent administrative, planning and organizational skills
Above average communication skills – both verbal and written
Ability to communicate and interact well with people of different educational, linguistic, cultural and socio-economic backgrounds.
Strong relational skills and financial management experience preferred.
Proven management and leadership experience.
Ability to work with minimum supervision.

Method of Application:
All potential job applicants should click on link attached below to Apply:

APPLY ONLINE NOW

Application Deadline: Not Specified [Apply Speedily]

HWN...........a division of Tripple World Africa Network!
: 2015-06-30 | : 1029
---