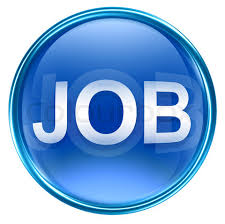 International Medical Corps (IMC) is a global, humanitarian, nonprofit organization dedicated to saving lives and relieving suffering through health care training and relief and development programs.

Established in 1984 by volunteer doctors and nurses, International Medical Corps is a private, voluntary, nonpolitical, nonsectarian organization. Its mission is to improve the quality of life through health interventions and related activities that build local capacity in underserved communities worldwide.

IMC started operations in Nigeria with a focus on building the capacity of local health system and communities and ensure the provision of quality, accessible health and nutrition care for children under five years. The Government of Nigeria declared a state of emergency (SoE) in Adamawa, Borno, and Yobe states in the northeastern part of the country in 2013. Since the SoE was declared, there has been a significant increase of internally displaced persons in the northeast, approximately 868,235 to date. International Medical Corps is launching an emergency response in Northeast to assess and address the needs of the affected populations.

International Medical Corps (IMC) is currently recruiting to fill the following position:

Position: Monitoring and Evaluation Officer

Job ID: #1027691

Location: Maiduguri in Borno State - Nigeria.

Job Description:
The primary function of the Monitoring and Evaluation Officer (M& E) is to conduct ongoing assessments and monitoring progress of the Emergency response program activities in meeting set goals and objectives, monitor the program effectiveness in the timely delivery of lifesaving interventions for affected population in Maiduguri/Borno; work with sectors' coordinators in timely identification of bottle necks to the response and recommend/support immediate corrective action.
The M&E Officer will also lead on identifying best practices in the Maiduguri response, identification of and dissemination of lessons learned.
The M&E will also lead on the design and implementation of emergency response data collection tools, and their application to timely and efficient reporting as per internal and donor requirements.

Qualifications/Requirements:
University degree (Masters preferred) in Social work, Development studies, Economics or Statistic
At least 3-5 years' experience with an international non-governmental organization as a monitoring and evaluation Officer
Capacity to design relevant monitoring and evaluation tools, collect, analyze data, and formulate key recommendations to inform programs accordingly
Familiarity with humanitarian response programming; knowledge of the North East Nigeria context will be an added advantage
Demonstrated experience working with program teams in developing/writing program reports for internal and donor consumption
Willingness to live and work in North-East Nigeria (Maiduguri) with frequent travel to field sites within Borno State
Fluency in English and Hausa is mandatory.

Method of Application:
All potential job applicants should send their applications to the Human Resource Officer, International Medical Corps via the email stated below:

imcnigeriavacancy@gmail.com

NB:
The above position is for a local hire only.
Candidates MUST state the Position that they are applying for as the subject of their email, otherwise applications will not be considered. Application and CV should be in a single Microsoft Word document.

Application Deadline: 19th June, 2015.

HWN............a division of Tripple World Africa Network!
: 2015-06-19 | : 853
---