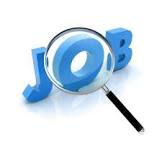 The Maternal and Child Survival Program (MCSP) is a global Cooperative Agreement funded by the United States Agency for International Development (USAID) aimed at introducing and supporting high-impact health interventions. This global program focuses on 24 high-priority countries, including Nigeria, with the ultimate goal of ending preventable maternal and child deaths within a generation. MCSP country programs strive to ensure that all women, newborns and children have equitable access to the quality health care services that save lives.

Awarded in spring 2014, MCSP supports programming in maternal, newborn and child health, immunization, family planning and reproductive health, nutrition, health systems strengthening, water/sanitation/hygiene, malaria, prevention of mother-to-child transmission of HIV, and pediatric HIV care and treatment. The program engages governments, policymakers, private sector leaders, health care providers, civil society, faith-based organizations and communities in addressing the major causes of maternal, newborn and child mortality and improving the quality of health services from household to hospital. Health systems strengthening, household and community mobilization, gender integration and eHealth are also cross-cutting themes and areas of the program's work.

The Maternal and Child Survival Program (MCSP) is currently recruiting to fill the following position:

Position: State Immunization Technical Advisor (SITA)

Location: Sokoto State - Nigeria.

Job Description:
Under the supervision of MCSP's National Immunization Technical Advisor (NITA), the Sokoto State Immunization Technical Advisor (SITA) will help lead MCSP's technical support for State-led efforts to strengthen the RI system and significantly and sustainably increase immunization coverage in Sokoto State.
As part of MCSP's initial, diagnostic phase in Sokoto State, the Sokoto SITA will first lead the team in conducting and documenting an in-depth situation analysis of the technical elements of Sokoto's immunization program. Findings from this in-depth analysis, in addition to consultation with the Sokoto State Primary Health Care Development Agency (SSPHCDA), USAID, and other State RI partners, will help determine the discrete technical areas in which MCSP will provide program assistance to the SSPHCDA in the short- to medium terms. This program assistance will require collaboration and coordination with numerous public and private partners. The Sokoto SITA will also help lead MCSP's efforts to determine and track clear, measurable outcomes of this program support. A determination around MCSP's potential, longer-term technical assistance for RI strengthening at scale, across Sokoto State, will be made later in the program, as determined by the SSPHCDA, USAID, and other key stakeholders.
MCSP's Sokoto SITA will also support the SSPHCDA to align RI activities with NPHCDA strategies, guidelines, and plans through MCSP's limited, targeted presence at the national level. State-level efforts will also be linked to national-level policy, planning, and partner coordination efforts through the Emergency Operations Center (EOC), State Task Force on Immunization, and national RI Working Group and Interagency Coordinating Committee (ICC).
MCSP-supported RI strengthening activities will importantly include promoting coordination, collaboration, commitment to, and accountability for RI strengthening across State RI partners. The Sokoto SITA will be expected to champion broader partnership approaches, creative thinking, and resource-efficient strategies to advance those efforts.

Duties/Responsibilities:
Under the guidance and leadership of the MCSP NITA based in Abuja, Nigeria, and in close collaboration with other RI partners in Sokoto, the key responsibilities of the Sokoto SITA will include the following:
Coordinate and work closely with the Sokoto State Primary Health Care Development Agency (SPHCDA) and other state RI partners to ensure the timely, effective implementation of MCSP's technical assistance and facilitate improved partner coordination
Provide overall technical leadership, guidance and supervision to the MCSP team in Sokoto State. This will include direct supervision of MCSP's Sokoto State Immunization Technical Officer
Actively participate (and represent MCSP) in meetings and activities convened by/through the State Immunization Task Force and Emergency Operations Center (EOC), including review and planning exercises
Represent MCSP to USAID, the SSPHCDA, and other partners through active participation in state-level meetings, technical advisory groups, working groups, and other high-level coordinating forums
Support institutional capacity building of the SSPHCDA, where needed and appropriate
Champion and contribute actively to ongoing cross-learning efforts, in close collaboration with MCSP's NITA, Bauchi SITA, M&E and Learning Officer, the State, and other partners at all operational levels, and across states as appropriate
Contribute to the adaptation and/or dissemination of national guidelines and policies at the State level, as appropriate
Support advocacy activities around RI and the implementation of Primary Health Care Under One Roof at the State level, as appropriate
Contribute to the development, monitoring, and reporting of program indicators
Document meetings and share proceedings/minutes with MCSP colleagues at the country and headquarters levels; promote the transparent, timely, and consistent flow of information and internal and external communications
Lead Sokoto-specific contributions to USAID technical progress reports, workplans, and to other technical documents as required; actively participate in and contribute to MCSP annual workplan development and reviews
Participate in routine Country Support Team meetings with MCSP's Washington, DC-based headquarters team, and convene and lead regular MCSP team, technical, and other meetings in Sokoto as appropriate

Qualifications/Requirements:
Health professional with at least a Masters degree in public health, management, or development-related field
At least seven years of combined field work experience in public health and management of health programs in public or private organizations
Proven technical capacity in supporting the implementation and supervision of RI services in Nigeria, including support to LGAs and health facilities. Related experience at the national and/or state levels highly desirable. Experience and knowledge specifically of the Sokoto context also preferred
Demonstrated experience in health project management and/or planning and policy at a senior level, as well as experience and ability to serve in a high-level representational role to government and/or donor and other stakeholder counterparts; experience supporting and/or managing the implementation of USAID projects preferred
Excellent navigator of complex, highly political interpersonal relations, with a demonstrated ability to interact successfully with diverse stakeholders at various levels; demonstrated diplomacy and good judgment in approaching work and people
Strong, energetic team player, with the ability to motivate and mentor colleagues
Creative thinker, motivated to drive innovative approaches to strengthen RI
Strong computer literacy, including in Microsoft Office applications including Microsoft Word, Excel, and PowerPoint
Excellent written and verbal communication skills
Knowledge of global and national- and state-level policies, strategies, issues, and evidence related to RI and related health areas
Knowledge of statistics and data management applications a strong asset
Proficiency in spoken and written English, and verbal proficiency in at least one local dialect
Able to travel to Abuja and Bauchi periodically as needed

Method of Application:
All potential job applicants should send their CVs and letters of motivation to :

mcspnigeriahr@jsi.com

NB: Only shortlisted candidates will receive an invitation for an oral interview.

Application Deadline: 3rd June, 2015

HWN..............a division of Tripple World Africa Network!
: 2015-06-03 | : 2284
---