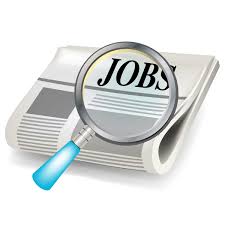 International Medical Corps (IMC) is a global, humanitarian, nonprofit organization dedicated to saving lives and relieving suffering through health care training and relief and development programs.

International Medical Corps (IMC) is currently recruiting to fill the following position:

Position: Nutrition Coordinator

Location: Nigeria.

Department:Nutrition and Food Security

Job Description:
The Nutrition Coordinator is responsible for leading the nutrition team and providing technical support and capacity building of the team to successfully plan, implement and monitor International Medical Corps nutrition program activities in Nigeria. The Coordinator must have the ability to organize and support all aspects of the nutrition program including liaising with the Ministry of Health, other international and national agencies, and donors.

The Nutrition Coordinator will be responsible for ensuring that the nutrition programs in the country are implemented in line with the ministry's guidelines and international humanitarian standards and donor guidelines. Additionally, the Nutrition Coordinator will work closely with the Country Director to provide input into proposal development and country level strategies as required.

Duties/Responsibilities:
Assess the training needs of nutrition staff; develop a training program to meet these needs; conduct nutrition training for project nutrition staff and MOH counterparts implementing nutrition programs, focusing on all aspects of community-based management of acute malnutrition (CMAM), IYCF, etc
Establish and strengthening nutrition monitoring activities and train health staff (IMC, MOH, and local NGO) in case detection and referral mechanisms
Conduct and train health staff on surveys including SMART surveys, causal analysis, and other assessments of nutritional status of target groups.
Ensure that the implementation of the nutrition programs conform to internationally accepted standards and country guidelines
Monitor program impact and ensure that program data is valid and relevant, and used to inform program development.
Provide guidance to staff on the integration of a nutrition component into other sectors as appropriate
Provide technical review of proposals and project reports prior to submission to donors
Actively represent International Medical Corps in nutrition sector discussions and activities, serve as an International Medical Corps nutrition sector resource person, and display technical and organizational leadership in sectoral activity commensurate with the role as a primary resource person for nutrition on the International Medical Corps program.
Coordinate International Medical Corps's nutrition response and recovery activities across a wide range of actors within International Medical Corps, donors, host governments, UN and NGO partners to ensure consistency of programming.
Actively participate and represent IMC in country-based nutrition sectoral/Cluster meetings.
Assist in development of, or provide technical review for, emergency response proposals to be submitted by International Medical Corps to ensure that proposed activities and programs align with best practice in the nutrition sector. As appropriate, apply new developments in the nutrition sector to International Medical Corps programming.
If appropriate during the response, provide technical support to assist in the development of disaster risk reduction programs that mitigate the effects of disasters on populations and communities; identify disaster mitigation measures, where appropriate, that could be linked to disaster response activities.

Qualifications/Requirements:
BS in Nutrition required with 8-10 years of field experience or Masters Degree required in Nutrition or other relevant field, 6-8 years of international experience in nutrition response, including experience in emergency response and recovery following natural disaster. Experience in assessment, program design and evaluation, and technical training and support.
An up-to date understanding of nutrition, risk reduction, emergency response, and sustainable development concepts.
Knowledge in designing and implementing appropriate and effective holistic nutrition programs including ensuring that beneficiaries have access to health care, WASH, and FS programming.
Familiarity with design and programming processes of different donors and a general familiarity with recent initiatives such as the Global Health Initiative and Feed the Future.
Proficient analytical skills that demonstrate an understanding of the current concepts, priorities, and issues in program monitoring, data collection and evaluation.
Skills in technical proposal writing, designing and implementing nutrition programs
Ability to exhibit tact, diplomacy, and resourcefulness in dealing with high level officials from donor agencies, international organizations, and other foreign and domestic government officials and partners.
Must have excellent English written and oral communication skills and the ability to work collaboratively with other departments within International Medical Corps, donors, non-governmental organizations, and the private sector.

Method of Application:
All potential job applicants should click on link attached below to Apply:

APPLY ONLINE NOW

Application Deadline: Not Specified [Apply Speedily]

HWN..........a division of Tripple World Africa Network!
: 2015-06-30 | : 1097
---