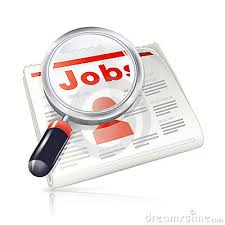 The Maternal and Child Survival Program (MCSP) is a global Cooperative Agreement funded by the United States Agency for International Development (USAID) aimed at introducing and supporting high-impact health interventions. This global program focuses on 24 high-priority countries, including Nigeria, with the ultimate goal of ending preventable maternal and child deaths within a generation. MCSP country programs strive to ensure that all women, newborns and children have equitable access to the quality health care services that save lives.

The United States Agency for International Development (USAID) is currently recruiting to fill the following position:

Position: National Child Health Advisor

Job Description:
The MCSP National Child Health Advisor will be based in Ahuja. Nigeria, and will support the Federal Ministry of Health (FMOH) and all partners engaged in the reduction of child deaths in Nigeria. S:ne will work In partnership with all stakeholders to coordinate, promote and monitor advocacy activities for the treatment of childhood illness, with a
particular emphasis on the community-bascd treatment of pneumonia, The National Child Health Advisor will work under the guidance and leadership of the MCSP Child Health Advisor based in Washington, DC and will supervise the MCSP Child Health Advocacy and Communications Advisor and other MCSP staff engaged in ending preventable
childhood deaths in Nigeria.

Duties/Responsibilities:
Policy and Regulation:
Advocate for policy change in favor of increasing access to Essential Childhood Medicines at all levels. including initiatives to remove regulatory barriers to use of dispersible amoxicillin for the for the treatment of childhood pneumonia at community level Work with the FMOH to support tile creation and dissemination of a supportive national policy increasing access to Essential Childhood Medicines and the development of tali on guidelines (e.g. with regards to the registration and use of dispersible amoxicillin tablets as the first-line antibiotic treatment for child pncumoma)
Technical Support:
Create and support initiatives that increase the availability of all child health essential medicines at all level, of implementation and promote task shifting with regards to dispensing of these drugs
Provide technical assistance as part of a partnership with key stakeholders (e.g. professional associations) to explore
Responsible strategies tor community-based distribution of first line drugs for children, including through private health care providers. focusing on ihose areas where public provision is weakest and children are most at risk
Provide technical support to the FMOH, National Primary Health Care Development Agency (NPHCDAI and other partners including at the state and local levels to incorporate WHO recommended first line drugs into the Essential Medicines Llst, State drug lists and into all relevant government policies and guidelines
Build competence in coordinating capacity of Federal Ministry of Health, Departments and Agencies on Essential Childhood Medicines availabilitv
Develop strategies for improving and monitoring the forecasting, procurement and logistics/supply management of quality first line primary health care drugs for child hood illnesses in the public sector
Work with the National Agency for Food and Drug Administration and Control (NAFDAC) to monitor post market surveillance to assess the availability and quality of first line drugs and commodities for child health
Support development of a strategy to ensure that all relevant child survival training programs (e.g. IMCI, ICCM, Immunization, etc.) are kept up to date;
Leadership and Coordination:
Provide technical leadership in advocating for childhood illness prevention and treatment in Nigeria by participating in relevant stakeholder working groups and global meetings
Mobilize partners to increase awareness of childhood illness prevention and link with activities aimed at raising awareness and use of vaccines
Coordinate childhood illness prevention and treatment initiatives with other high impact child survival efforts to strengthen linkages among child health-focused groups to improve the introduction of new vaccines and strengthen routine immunization; the scale-up of ORS and zinc; the rollout of malaria bed nets and rapid diagnostic tests
Collaborate with tile relevant government units at national and state levels to convene child health stakeholders consultations when necessary 10 accelerate achievement of this work program;
Initially, supervises the Child Health Advocacy and Communications Specialist and an Administrative Assistant. As the child health activity expands to the states, the CH Advisor m.ay supervise additional technical and administrative staff.

Qualifications/Requirements:
Medical professional with a Master's degree in public health, social science or a related field
Minimum ten years of public health technical and program management experience
Proven track record in government, NGO or the private sector in advocating for straregies to improve child health
Knowledge of child health issues and the evidence behind successful approaches to diarrhea, malaria and pneumonia control, particularly at community level
Successful experience forging results-oriented partnerships and alliances and building and maintaining effective multi-stakeholder partnerships
High degree of analytical skill, political acumen and the ability to facilitate change, influence decision-makers and communicate key advocacy messages effectively and convincingly to a diverse audience at local, national and international levels
Ability to develop, implement and monitor project plans, including advocacy plans
Previous experience working with USAID and other donors and multilateral agencies
Demonstrated leadership, team building and problem solving skills
Excellent technical writing and oral presentation skills, including: ability to communicate complex issues in a concise, compelling, and easily understandable manner
Ability to work in a multi-cultural, multi-ethnic environment with sensitivity and respect for diversity
Proficiency in MS Office applications, data management and analysis software packages such as MS Excel, MS Access, SPSS, STATA, Epi Info
Ability and willingness to travel in the field.

Method of Application:
All potential job applicants should send their comprehensive CVs and motivation letter (Application Letter) to:

MCSPNigeriaHR@jsi.com

NB: Please reference "Application for MCSP National Child Health Advisor" in the subject line of your email.

Application Deadline: 1st July, 2015.

HWN..........a division of Tripple World Africa Network!
: 2015-07-01 | : 902
---