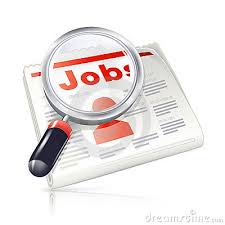 United Nations Childrens Fund (UNICEF), Nigeria is currently recruiting to fill the following position:

Position: Child Protection Consultant

Purpose of Assignment:
Integrating birth registration in ongoing basic service programs, including health. is a cost-effective way to provide registration services without creating a parallel delivery system. Birth registration initiatives are more likely to prove sustainable if they are incorporated into existing legal and administrative structures or integrated with regular health programs in order to reduce costs, At state and local levels. efforts 10 mobilize health workers to cover registration duties have limited traction. Few health centers and other actors have been willing to provide health workers and infrastructure to aid birth registration programming. Birth registration of new bom and under-five children remained persistently low
especially in the Northern states and important in the focus state- Kebbi. The role of the applicant is to support the National Population Commission- Kebbi State office to implement activities required for scaling up birth registration rates and coverage in the state.

Major Tasks to be accomplished:
Support National Population Commission (NPopC) Kebbi State office. State Ministry of Health (SMoH) State Primary Health Care Development Agency (SPHCOA) and Ministry of Local Government and Chieftaincy Affairs (MLGCA) to ensure full and effective integration of birth registration process in all health centres. hospitals and health care delivery points in kebbi State.
Provide Technical guidance to NpopC State Office for improved monitoring and reporting of Birth Registration during
the bi-annual Matemal and Child Health Weeks (MNCHW) and on routine birth registration activities in the state.
Support training and other capacity development activities of NPopC. SMOH. SPHCOA, Volunteer Community Mobilizers (VCMs), Volunteer Ward Supervisors (VWDs) and Ward Development Committees (Woes) using birth registration training modules to impact birth registration services within the high impact MNCHWs care interventions.
Engage the kebbi State Association of Local Governments of Nigeria (ALGON) to streamline the issuing of LGA Birth certificates with that of NPopC and domiciliation of draft MOU in the state.
Support efficient application of RapidSMSreporting including monthly monitoring, reporting and mentoring sessions for birth registrars in all the LGAs in the focus states and provide technical support for RapidSMS expansion for civil registration and MNCHWs.
Support efficient distribution of Information, Education and Information (IEC) materials for birth registration and support media advocacy and awareness campaigns to improve birth registration coverage especially at LGA and Community levels in Kebbi State.
Support Kebbi State Vital Registration Department to conduct birth registratiorl'in all wards and LGAs including and during the planned Census Enumeration Area Demarcation process, to capture mothers not attending health care services.
Support efficient and effective monitoring of birth registration services in Kebbi state.
Provide technical support for digitalization of dvil registration process in Kebbi state.
Support integration of birth registration activities into Early Childhood Development programmes and domiciliation of MOU and specific plan of action between Kebbi State NPoP9. School Based Management Committees, Ministry of Education and kebbi State Universal Basic Education Board.

Qualifications/Requirements:
Advance University degree in Science or Social Sciences. Master's in Public Health and University degree in Medicine, Nursing/Midwifery or related technical field.
Five years progressively responsible experience in designing, implementing and evaluating of projects and programmes, particularly immunization services or in any social services and programmes.
Previous experience with UNICEF. or the UN system in these fields would be an asset
Knowledge of the latest developments and technology in related fields.
Ability to make timely and quality judgments and decisions and very good training skills.
Computer skills and excellent communication skills.
Fluent in English and Hausa language.

Method of Application:
All potential job applicants should submit their application letters, accompanied by updated CV in English and a completed United Nations Personal History Form, (which can be downloaded via: www.unicef.org/employ and sent to the email address stated below:

nrecruit@unicef.org

NB: Please put the position title you are applying for on the subject line of your email. UNICEF. a smoke-free environment, is committed to gender equality in its mandate and its staff. Well qualified candidates, particularly women are strongly encouraged to apply. Zero tolerance of sexual abuse and exploitation is our policy.

Application Deadline: 16th July, 2015

HWN..........a division of Tripple World Africa Network!
: 2015-07-16 | : 1054
---