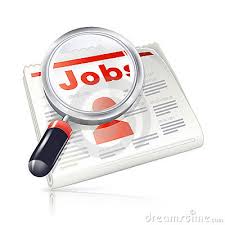 GRM International, part of the GRM Futures Group, is a global development management firm, partnering with institutions, governments, and businesses worldwide to improve people's quality of life. We have managed more than 700 projects in more than 140 countries over nearly 50 years and work for a broad spectrum of clients, including bilateral and multilateral funding agencies, governments, development banks, foundations, non-profit institutions, consulting firms and corporate operations.

Summary:
The Maternal, Newborn and Newborn and Child Programme (MNCH2) is looking for skilled, creative and enthusiastic individuals to contribute and work this dynamic five (5) years project

GRM International is currently recruiting to fill the following positions:

Position 1: State Team Leader

Location: Yobe State - Nigeria.

Job Description:
The State Team Leader will be working closely with and managing a core team of technical and administrative programme experts, s/he will ensure that state level project objectives, outcomes, and deliverables are met and that financial, operational, and reporting requirements of the donor are adhered to. This is a full-time position and s/he will report directly to the National Team Leader for the MNCH2 Programme.

Duties/Responsibilities:
Provides overall state level technical leadership and representation of the project, under the direction of the State Team Director, and builds a senior management team able to convey the overall purpose, activities, and achievements of the project.
Has overall strategic, programmatic, financial, and management responsibility at the state level.
Works closely with and manages a large team of technical and administrative professionals to achieve programme success.
Effectively leverages global technical assistance to ensure effective and high quality programme delivery.
Accountable for project objectives, outcomes, and milestones at the state levels and ensures that financial, operational, and reporting requirements of the donor are followed.

Qualifications/Requirements:
An advanced degree in public health or a relevant field.
At least 5 years of experience managing international health programmes, with a record of successful team leadership and achieving programme objectives.
At least 3 years experience on international health programmes for key health development partners, including, but not limited to, DFID, USAID, AusAID and the European Union.
Substantial experience working on reproductive health and health systems strengthening in Northern Nigeria. Deep understanding and knowledge of contemporary health system dynamics and MNCH challenges.
Demonstrated capabilities in management, capacity building, high-level strategic visioning, and leadership.
Experience working effectively with district and provincial government authorities. Familiarity with the political, social, economic, and cultural context of Northern Nigeria required.
Excellent written and spoken English is essential.
The salary is supported with a competitive benefits package.


Position 2: Routine Immunization Adviser

Location: Kano State - Nigeria.

Job Description:
The Routine Immunisation Adviser will provide overall technical leadership for activities that focus on strengthening child health services, ward level primary health care, and routine immunisation services in Northern Nigeria. The Immunisation Adviser will bring expertise in the continuum of child health, including paediatric care and routine immunisation. This is a full time position to be based at the Head Office in Kano. The role will report to the Deputy Team Leader, Technical.

Duties/Responsibilities:
Full responsibility for technical leadership for the crucial activities focused on child health services.
To bring technical expertise in child health, paediatric care and immunisation.
To manage a key part of this programme, including all stakeholders, both internal and external.
To drive change management within the community.
To engage and build external relationships, specifically within the local government organisations.

Qualifications/Requirements:
Masters in Public Health, health management or medical degree.
Minimum 7 years' experience improving child health service delivery in Africa, preferably Nigeria.
Demonstrated experience applying routine monitoring information and human resources management to the improvement (quality, scale) of health services
Experience working with DFID funded programmes is a priority.
Excellent written and spoken English is essential.
The salary is supported with a competitive benefits package.
Knowledge of child health, primary health care, immunisation services, and health systems strengthening.
Understanding of the social, structural, and geographic barriers to child immunisation.
Strong managerial skills with the ability to plan, organise and coordinate activities and inputs from several sources and partners.
Understanding of change management at service delivery level, including the sensitization of service staff to client satisfaction and community engagement inputs
Strong interpersonal skills and proven ability to develop and maintain effective working relationships with staff and partner organisations.
Demonstrated ability to collaborate with government officials, clinical health workers, and other stakeholders.

Method of Application:
All potential job applicants should click on link attached below to Apply:

http://grminternational.force.com/Careers/ts2__Register?jobId=a0I9000000ReIUSEA3&tSource=

Application Deadline: 16th July, 2015 (11:00pm).

NB: GRM Futures Group provides equal employment to all participants and employees without regard to race, color, religion, gender, age, disability, sexual orientation, veteran or marital status.

DWN..........a division of Tripple World Africa Network!
: 2015-07-16 | : 1407
---