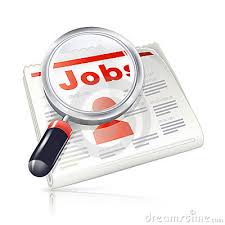 Food Hygiene Initiative Of Nigeria (FHIN) is currently recruiting to fill the following positions:

Positiuon 1: National Directors

Positiuon 2: State Directors

Positiuon 3: Project Coordinators

Positiuon 4: Assistant Coordinators

Positiuon 5: Zonal Directors

Positiuon 6: Training Officers

Positiuon 7: Superintendents

Positiuon 8: Auditors

Positiuon 9: Supervisors

Positiuon 10: Inspectors

Positiuon 11: Assistant Inspectors

Positiuon 12: Junior Officers

Locations: Enugu, Gombe, Imo, Jigawa, Kaduna, Kano, Katsina, Kebbi, Kogi, Kwara, Nassarawa, Niger, Ogun, Ondo, Osun, Oyo, Plateau, Sokoto, Taraba, Yobe and Zamfara States - Nigeria.

Qualifications/Requirements: [Position 1 - 12].
B-Sc., HND, N.C.E., ND, MSc, O.N.D., S.S.C.E., P.G.D., MBA respectively.

Method of Application:
All potential job applicants should obtain their Recruitment form at FHIN National Headquarters before applying and payment of Registration Fee N5,000 (Non refundable).

National Headquaters:
Food Hygiene Initiative Of Nigeria.
Suite 47, First Floor,
Nyanya Shopping Plaza,
Nyanya, FCT Abuja,
Nigeria.

E-mail: info@fhinonline.org

Application Deadline: Not Specified [Apply Speedily]

HWN.........a division of Tripple World Africa Network!
: 2015-08-31 | : 1783
---