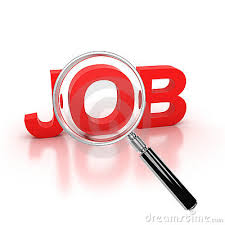 A leading Hospital and Health Maintenance Organisation (HMO) is currently recruiting to fill the following positions:

Position 1: Senior Medical Officer (Medical Doctors not less than 10 years MDCN Registered. MBA is an advantage).

Position 2: Dentist (MDCN Registered).

Position 3: Matron (Not less than 10years SRN or SNM).

Position 4: Nurses (BSC or SNM).

Salary/Remuneration:
Negotiable & Competitive.

Method of Application:
All potential job applicants should send their CVs and applications to:

jwnconsulting@gmail.com

NB: Locations : Lagos and Abuja, Nigeria.

Application Deadline: 30th August, 2015.

HWN...........a division of Tripple World Africa Network!
: 2015-08-30 | : 876
---