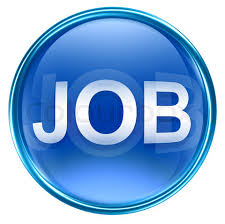 Jhpiego, an affiliate of John Hopkins university is a global leader in improving healthcare services for women and their families, in collaboration with some of its partners, save the children International (SCI), Pediatric Association of Nigeria (PAN), Nigerian Society of Neonatal Medicine (NISONM), Society of Gynecology and Obstetrics of Nigeria (SOGON) and National Association of Nigerian Nurses and Midwives (NANNM), will be implementing a USAID funded global cooperative agreement called the Maternal and Child Survival Program (MCSP). The program's goal is to contribute significantly to ending preventable maternal and child deaths (EPMCD) in Nigeria. The five year project which started in October 2014 will end in September 2019 and will be implemented in Kogi and Ebonyi States of Nigeria.
Jhpiego is currently recruiting to fill the following position:
Position: Pre-Service Education Advisor
Location: Abuja, Nigeria.
Job Description:
The Pre-service Education Advisor will report to the Deputy Country Director and will provide technical guidance to support the integration of maternal, newborn and child health coropetenries with pre-service education at public and private medical training Institutions.
The Advisor will provide support to the overall program strategy development, incorporating competency-based training techniques.
The Advisor will lead the team in completing a task analysis to identity core MNCH competencies needed, based on national needs, and then review and develop curricula to integrate new competencies with didactic and clinical teaching.
S/He will mentor partners in Schools of Nursing and Midwifery and Schools of Health Technology in Ebonyi and Kogi states, and collaborate with them in developing the five-year plan for transfer of responsibility and implementation.
The Training Advisor will coordinate the strengthening of faculty members and preceptors ability to deliver the new pee-service curricula for comprehensive MNCH care.
The Advisor works closely with the other MCSP technical staff as well as the SMOH to ensure harmonization of implementation efforts.
S/He ensures timely and cost-effected program implementation and reporting of activities.
Duties/Responsibilities:
Technical Leadership:
Provide technical guidance and direction to ensure that the pm- service program is technically sound, evidence-based and responsive to the needs of Nigeria and the USAID
Provide technical guidance and develop or review curricula and teaching approaches> using proven training approaches and quality improvement methodologies
Provide training of trainers, follow-up support and support supervision as necessary for activities
Ensure the dissemination of revised curricula on integrated maternal, newborn and child health education through cascade training
Mentor partner institution's staff during training implementation
Assist with coordinating the necessary technical input from partners required by key activeness and work closely with external stakeholders, consultants and experts as required
Contribute/coordinate With program's MitE of activities to ensure that the program meets set targets in accordance with national standards
Collaborate closely with key stakeholders, including
FMOH/SMOH officials, professional associations, in-service training organizations and other USC funded programs 4or smooth implementation
Work collaboratively with other program team members to ensure that necessary program planning, devel9ment resource availability and management. activities function smoothly and efficiently
Work with the MCSP partners including the professional associations to include in dissemination activities
Coordinate with the DPD for successful delivery of technical assistance and implementation of program activities
Cultivate strategic relationships and alliances with other partners
Liaise with Jhpiego's Nigeria Technical Leadership Office on activity design.
Management:
Contribute to annual wont planning, training plans and quarterly reports
Provide mentoring to institutional partners during implementation of activities based on the plan developed fun transfer of responsibility
Lead the development of the five-year plan for transfer of responsibility and implementation to institutional partners
Work collaboratively with program team and headquarters staff to assure proper program and financial reporting, spending and compliance with program terms and conditions
Evaluate program progress against deliverables on a quarterly basis
Promote and support the dissemination of the program's best practices and lessons learned among the program team, key stakeholders, including the MOM, local partners, CDC and PEPFAR collaborators
Liaise with in-service training partners to build ox materials developed and best practices
Ensure quality program implementation consistent with Kenyas national health guidelines
Contribute to timely, accurate and appropriate reporting of program activities and results to the donors including progress and annual reports
Qualifications/Requirements:
Clinical degree with post-graduate level training in public health
A minimum of seven (7) years' experience as a trainer
A minimum f seven years of mid- to senior-level experience in designing and implementing large, complex, MNCH programs
Technical expertise in pre-seraice education
At least two years of expenence living and working in Nigeria, including supporting implementation of state-level programs
Demonstrated experience providing technical assistance to public health programs In developing countries, with emphasis on MNCH programs
Excellent interpersonal, writing and oral presentation skills
Strong change management, results-oriented and decision making skills
Ability to work in a complex environment with multiple tasks, short deadlines and intense pressure to perform
Fluency In English. Hausa language proficiency Is an advantage
Experience and understanding of the IMNCH framework
Experience in providing technical assistance to USG-financed programs
Ability to travel within the state.
Experience developing successful, replicable and sustainable programs
Expertise in research to practice-identifying best practices and adapting them to program realities
A team player accustomed to building teem capacity, delegating working teams and developing communities of learning among host country partners and counterparts.
Method of Application:
All potential job applicants should submit an application letter and a CV as one single word document to:
jhunigeriaproject@yahoo.com
NB:
The title/subject of your email and application should be the position applied for.
Only shortlisted applicants will receive an invitation for an interview.
Successful applicants will be subject to a pre-employemnt background investigation.
Application Deadline: 8th September, 2015.
HWN..........a division of Tripple World Africa Network!
: 2015-09-08 | : 960
---