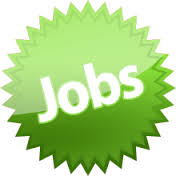 Planned Parenthood Federation of Nigeria (PPFN) is currently recruiting to fill the following position:

Position: Supply Chain Manager (SCM 2015).

Location: Nigeria.

Duties/Responsibilities:
The overall responsibility to manage, organize, control and coordinate all supply chain management activities to ensure a sustained availability of anti-malaria commodities at the health facility.


Qualifications/Requirements:
Degree in Pharmacy with 4 years hands-on experience in Supply Chain Management and Logistics
Masters in Business Administration or MPH is an added advantage
Advanced computer literacy skills (Microsoft Office Suite: MS Word, Excel, etc)
Strong knowledge of NGO operations particulary those in reproductive health including family planning maternal and child health, sexual health and women development, program development and management
Famliarity with varied socio-cultural issues as they relate to SRH in the country and sensitivity to cross-cultural Issues and concerns.
Demonstrables capacity to develop methodologies and provide support in key thematic areas

Method of Application:
All potential job applicants are invited to send in their one page letter of application indicating the position applied and justification for their applications, comprehensive career resume (not more than 5 pages) and personal contact address (not post office box address please), quoting the reference of the position to:

The Director General.
Planned Parenthood Federation of Nigeria,
4, Baltic Crescent,
Off Danube Street,
Maitama, Abuja,
Nigeria.

All applicants are advised to access "Applicants" Forms 1 and 2 in respect of their applications from the PPFN website ( www.ppfn.org ), download, fill and submit along with their applications to the email address relevant to the position applied for as detailed below:

scm2015@ppfn.org

NB: PPFN does not discriminate on grounds of race, creed, ethnic origin, political belief, gender, disability, age, education or social status especially in applications for membership, providing information or services, in recruiting staff, or any other aspect of PPFN's work and in the pursuit of its objects". Female applicants are encourage to apply. Only shortlisted candidates will be contancted.

Application Deadline: 20th August, 2015.

HWN...........a division of Tripple World Africa Network!
: 2015-08-20 | : 913
---