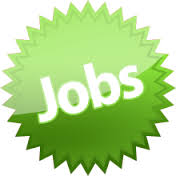 Integrated Corporate Services Limited (ICSL) is a leading Outsourcing Services provider incorporated in August, 1994.

Integrated Corporate Services Limited (ICSL) is currently recruiting to fill the following position:

Position: Program Assistant Manager.

Job Type: Full-Time.

Location: Abuja, Nigeria.

Job Description:
Responsible for Programme administration, monitoring, data analysis and progress reporting. - Review financial, administrative and supply documentation to ensure appropriateness and compliance with acceptable policies and procedures. Ensure timely processing of cash and supply assistance to partners. - Process transactions and verify that Programme expenditures are within allotments. - Follow-up with partners on liquidation of cash assistance. Review liquidation documents to ensure accuracy of computation and compliance with acceptable procedures. - Monitor Programme implementation progress by preparing periodic reports including budgets and financial expenditures required for efficient programme management and monitoring. - Enhance project efficiency and effectiveness by conducting Programme Assurance to ensure that funds transferred are used for the intended purpose, and in accordance with stipulated procedures. - Collaborate with Operations staff to resolve day-to-day issues or discrepancies in financial or supply management. - Exchange information with partners on project implementation as well as movement and distribution of supplies.

Qualifications/Requirements:
Qualifications in a relevant discipline.
Experience: 1-3years.

Method of Application:
All potential job applicants should click on link attached below to Apply:

ICSL JOB APPLICATION LINK

Application Deadline: Not Specified [Apply Speedily]

HWN..........a division of Tripple World Africa Network!
: 2015-09-30 | : 971
---