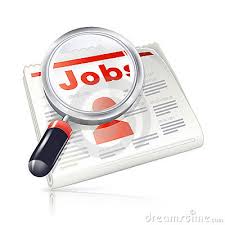 Medicins Sans Frontieres is a private, non profit international humanitarian organisation dedicated to providing medical assistance to populations in crisis without discrimination and regardless of race, religion, creed or political affiliation.

The French Section of Medicins Sans Frontieres is currently recruiting for its project in Jahun to fill the following position::

Position: Midwife Supervisor

Work Location: MSF Jahun Project- Jigawa State-Nigeria

Contract: Local Contract- 208 working hours per month and roster flexibility required.

Job Description
Supervise and organise the daily activities in the maternity according to MSF policy
Maintain a high level of organization of all the services
Ensure the service is always sufficiently staffed to provide quality services
Ensure protocols are respected
Ensure that all patients in the unit are treated with dignity and respect at all times
Ensure high level of hygiene in the ward
Assist and supervise all medical and non medical activities in maternity following MSF protocols
Adhere to work schedule as per roster and on call requirements
Manage the maternity staff
Manage the pharmacy items and stock
Manage the medical and non medical equipment
Manage the equipment which needs to be sterilized
Supervise maternity maintenance in logistics
Collect the data in maternity section and monitor the activity

Qualifications/Requirements:
Nurse and Midwifery qualification. Minimum of 2years of nursing experience and MSF experience is desirable
Fluency in spoken and written English and Hausa language
Strong work ethic: punctuality, responsibility and flexibility
Managerial and organisational capacity, initaitive
Respectful and courteous to staff and patients
High level of motivation and ability to learn

Method of Application:
All potential job applicants should submit their CVs, copies of diplomas, qualifications and a cover letter (with reference MIDSUPJ) with contact details to:

msf-abuja-recruitment@paris.msf.org

NB: Applications can be submitted in person at the following address:

MSF Administration Office Jahun
"Application box at the watchmen Desk".

Application Deadline: 28th September, 2015

HWN..........a division of Tripple World Africa Network!
: 2015-09-28 | : 868
---