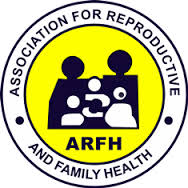 Association for Reproductive and Family Health (ARFH) is one of the leading Nigerian Non-Governmental Organizations implementing programs for improving Sexual and Reproductive Health (SRH), Care and Treatment of HIV/AIDS, Tuberculosis (TB) and Malaria, etc. We offer professionals, opportunities for career advancement, good working environment and competitive remuneration. We are currently recruiting qualified persons to fill the vacant position on ARFH Global Fund (GF) Malaria Programme under the New Funding Model.

Position: Programme Manager, GF Malaria Programme

Location: Abuja, Nigeria.

Reporting To: The Director of Programs

Duties/Responsibilities:
Lead the implementation of Global Fund and other Malaria programmes of the organization.
Provide technical support to the National Malaria Programme in policy formulation, communication development, advocacy and routine collation of malaria data
Provide technical assistance in project implementation and assign responsibilities to staff, taking into cognizance skills and ability of such staff to perform up to expectation.
Analyze field reports to determine weaknesses in programme delivery and suggest recommendations for improvements.
Lead the production of programmatic and M and E progress reports and ensure timely submission of complete and effective documentations and reports to the Executives, donors and other stakeholders.
Lead and maintain contact with National Malaria Elimination Programme (NMEP), donors, influencing partners and other stakeholders on behalf of the organization.
Plan, organize, conduct and evaluate trainings and participate in the review and development of training materials.
Coordinate manpower and other organizational development activities.
Perform advocacy responsibilities and support other activities such as development of fundable proposals including provision of technical assistance on proposal and project development.
Coordinate the preparation and submission of Progress Update and Disbursement Request (PUDR) reports.
The successful candidate must be versed in malaria programming in Nigeria with sound experience in health commodities marketing, distribution and channel management. The candidate should have experience in managing partnership with stakeholders and development partners-Global Fund, USAID, DFID, and the World Health Organization (WHO) in the implementation of malaria interventions in Nigeria.

Qualifications/Requirements:
Applicants must have a University degree in any of the following related field: Medicine and Public Health, with Master's degree in Public Health or related field.
Minimum of 10 years working experience on donor funded Malaria Eradication projects in Nigeria with good knowledge of epidemiology and significant understanding of operations research techniques. Ability to relate effectively with development partners, Civil Society Organizations and MoH at national and state levels. Strong skills in leadership, organizational, analytical, institutional capacity strengthening.
Interpersonal and excellent written and oral communication skills with proficiency in computer packages such as MS Word, Excel, Powerpoint, Epi-info and SPSS are necessary.
Experience and good understanding of Global Fund principles and procedures is desirable.

Method of Application:
All potential job applicants should send their comprehensive Curriculum Vitae and cover letter in ONLY one attachment (MSWord document) explaining suitability for the job to:

programs@arfh-ng.org

NB:

Please indicate the postion applied for in the subject line of the email .
Only shortlisted applicants will be contacted.
Applicants are advised to provide their functional emails/mobile phone numbers on the application letter as well as for three professional referees.
For every agency and Malaria projects worked for, please indicate the name of your supervisor, his/her functional email address and functional telephone numbers.
Eligible female applicants are encouraged to apply.

Application Deadline: 5th November, 2015

HWN..........a division of Tripple World Africa Network!
: 2015-11-05 | : 1069
---