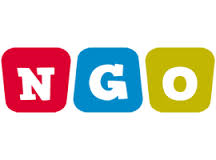 Cardoz Ltd - A not for profit organization situated in Enugu, Enugu state - Nigeria has vacancies for both part time and full time jobs for qualified individuals who have passion for the sick, physically & mentally challenged, blind and visually impaired, poor and needy in the society. Possession of more than two years working experience in any of the positions with any recognized NGO will be an advantage.

Position 1: Medical Doctors

Qualifications/Requirements:
Psychiatrists, Primary care doctors, ophthalmologists, Optometrists, ENT and Orthopedic doctors that have worked in hospitals, clinics, medical centers, or in private practices and have prescribed medications, ordered diagnostic tests , diagnosed ailments, and recorded patients' information are needed.

Position 2: Nurses

Qualifications/Requirements:
Ophthalmic, Psychiatric, public Health, ENT and Orthopedic Nurses with many years of working experience will be considered.

Position 3: Opticians, Optical Technicians, Community Health Worker with good track employment record will be considered.

Position 4: Physiotherapists

Position 5: Medical Laboratory Scientist/Technicians with good track employment record will be considered.

Position 6: Audiologists, Audiometric Technicians, Orthopedic Technicians /Technologists .

Method of Application:
All potential job applicants should send their CVs and applications, showing telephone numbers and email addresses to:

cardozltd@gmail.com

Alternatively Courier/Post To:

The Advertiser.
P.O. Box 2709, Enugu,
Enugu State, Nigeria.

Application Deadline: 24th November, 2015

HWN..........a division of Tripple World Africa Network!
: 2015-11-24 | : 823
---