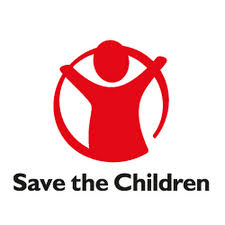 Save the Children is a leading international organization helping children in need around the world. First established in the UK in 1919, separate national organizations have been set up in more than twenty-eight countries, sharing the aim of improving the lives of children through education, health care and economic opportunities, as well as emergency aid in cases of natural disasters, war and conflict.

In Nigeria, Save the Children has been working since 2001. The early focus was on getting children actively involved in shaping the decisions that affect their lives. Today, Save the Children is working in seven federal states – Zamfara, Yobe, Jigawa, Katsina, Kano, Bauchi and Kaduna – focusing on providing basic healthcare and protecting children.

Save the Children is currently recruiting to fill the following position:

Position: Senior Programme Officer – Nutrition

Location: Abuja, Nigeria.

Job Description:
The incumbent will generally support technical programme management, information gathering, results communication and documentation.
The Officer will be expected to support project level assessment, project planning, and coordination.
This role requires someone with the ability to take on specific monitoring and evaluation related work as well as provide help with project administration and management activities.
He/She should have experience that demonstrates knowledge of monitoring, evaluation, appropriate research methodologies and approaches as well as ability to meet deadlines, provide logistic and administrative support, and work effectively both independently and as part of a team..
He/She should be a systems oriented individual who likes to delve into information, analyse and manipulate it to present findings or ideas in text and in graphical or tabular form and should also be able to turn quantitative findings into clear and engaging reports, and recommendations.

Duties/Responsibilities:

Programme Implementation:
Propose information gathering and documentation designs for the nutrition Programme.
Support implementation, thorough documentation and monitoring & evaluation of nutrition activities mainly for specific innovations such as community based Food demonstrations, interventions to address Media engagement and Nutrition V&A.
Support the maintenance of the WINNN website (in collaboration with Programme Assistant)
Supports Knowledge Management and Communication Assistant on documentation of case studies, and lessons learned.
Focal person for CRM in nutrition: maintain accurate records of beneficiaries and government enquires and feeding into a CRM system
Support organisation of events and meetings; including preparation of meeting /event content.

Monitoring and Evaluation:
Maintain an updated comprehensive database with the main indicators of the nutrition programme, with data fed regularly from State teams
Assist with project M&E, reporting and other project management tasks. Further develop and strengthen programme quality data collection
Coordinate data from all programme states for input for into external and internal reports, this includes preparation of ad hoc reports and presentations that portraits Save the Children nutrition programme achievements
Support design of impact studies as well as the conceptualization of data collection and analysis methods/tools
Analyse surveys/researches results and other types of data; summarise findings (with text, graphics, and tables).

Work Plan Development:
Responsible for the collation of the WINNN work plans. (annual, quarterly, etc) showing activities across implementing States and Abuja
Track programme work plans implementation and deliverables. Analyse progress and feedback to the teams.

Report Writing:
Contribute to program advocacy and external representation on issues relating to nutrition.
Supports documentation of Quarterly meetings and Technical Advisory Group minutes
Assist in the production and/or review or programme reports
Compile the monthly State Programme Report

Qualifications/Requirements:
Minimum 5 years' professional experience in Health programming, monitoring and evaluations activities for DFID-funded international development projects
Strong background in Public Health, Nutrition, Demography, Development Economics, Statistics, Project Management or any related fields
Experience or familiarity with monitoring and evaluation methods and approaches
Experience with training design, delivery and facilitation
Ability to apply qualitative and quantitative data collection techniques
Strong analytical skills
Knowledge of documentation of success stories and case studies
Experience designing and managing performance monitoring plans and impact studies
Demonstrated leadership, strategic thinking, and communication skills
Ability to write clear and well-argued assessment and project reports
Politically and culturally sensitive with qualities of patience, tact and diplomacy
A high level of written and spoken English
Familiarity with major donors reporting guidelines

Preferred Skills and Experience:
Advanced computer skills and good skills using database systems
Experience or knowledge of working and living in Northern Nigeria
Specific experience of DFID and other major donor projects
Good presentation skills, including experience in facilitation of training programs
This post will be based in Abuja with frequent travel to implementing States.

Method of Application:
All potential job applicants should copy link attached below and paste on browser to APPLY:

http://savethechildrenng.simplicant.com/jobs/19798-senior-programme-officer-nutrition/detail

Application Deadline: 3rd December, 2015.

HWN.........a division of Tripple World Africa Network!
: 2015-12-03 | : 936
---