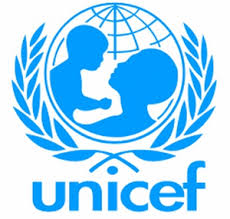 UNICEF's mission in Nigeria is to help governments at all levels, organizations, communities and families provide every child with education, health, equality and protection.

UNICEF Nigeria is currently recruiting to fill the following position:

Position: National Nutrition (MNDC) Consultants

Vacancy number: VN-NGR-65-2015

Level: NOB

Contract Type: Special Service Agreement (SSA)

Duration: 6 months.

Location: Abuja With Frequent Travels to the Northern State such as Yobe, Jigawa, Borno, Gombe, Bauchi, Sokoto and Zamfara

Background:
Micronutrition deficiencies remains an enduring problem in Nigeria. The prevailiance of Vitamin A Deficiency is 30 % , which is six times higher than the thresh hold for public Health Significanceof 5%. Use of Adequate iodised salt is less than 6o% in the north West. Little has been done to address anemia in children and Women. Over 70% children suffer from anemia and Nigeria has the Highest burden in the world. Almost 60% of Pregnant women has anemia during pregancy and this is one of the key Contributing factor for the High level of Maternal Mortality.

Duties/Responsibilities:
Support the Planning and implementation of the Maternal New born and Health week(40%).
Support Co-ordination to contribute to the implementation of the Campaign.
Support the Organisation of The Review meeting
Ensure supplies are distributed to the various states in Timely manner.
Support identification and Training of Smart phone Federal Monitors.
Ensure Timely reporting of Data From the Smart tablet monitoring on a daily basis durign the campaign and follow through to ensure corrective action.
Work with M&E team to introduce innovations and M&E tools to enhance efficiency and effectiveness of planning process, monitoring and reporting activities.
Work with C4D to develop social Mobilization strategy for MNCHW and BCCtools
Support the implementation Micronutrient powder for home fortification in three Emergency States(Yobe, Borno,Adamawa) in line with the implementation plan and schedule(30%).
Follow up with program roll our as scheduled.
Ensure adequate supply of commodities to the states.
Work with M&E personnel to ensure regular reporting and collation of the data.
Support strengthening of implementation of Zine/LO-ORS program in WINNN States (15%)
Support implementation of Iron Supplementation in WINN States (5%)
Prepare advocacy, Technical Briefs and case studies to micronutrient programming including introduction of News interventions(5%).

Qualifications/Requirements:
University degree in one of the disciplines to the following areas Nutrition or Public Health Internatinal Health & Nutrition, Public Health & Nutrition Policy and Management, Family and Community Health & Nutrition.
At Least minimum of 2 years of relevant experience, preferably in Community Nutrition.
Experience on Micronutrient programming
Strong capacity on Data Management. Knowledge of Stata of SPSS is an added advantage
Strong ability to Multi-Task.
Result Driven.
Capable of Working in a team.
Experience on conducting qualitative and Quantitative research added advantage.
Effective in communication both oral and Written.

Method of Application:
All potential job applicants in the above position should submit his/her application accompanied by updated CV in English and a completed United Nations Personal History Form (which can be downloaded from our website. at www.unicef.org/employ ) to the email address below on or before the application deadline.

nrecruit@unicef.org

NB:
Please mention the position title you are applying for on the subject line of your email.
UNICEF a smoke-free environment, is committed to gender equality in its mandate and its staff. Well qualified candidates, particularly women are strongly encouraged to apply Zero tolerance of sexual abuse and exploitation is our policy.

Application Deadline: 9th November, 2015

HWN.........a division of Tripple World Africa Network!
: 2015-11-09 | : 931
---