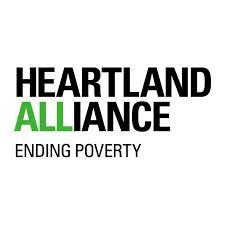 Heartland Alliance International - Nigeria, a services based human rights organization is currently recruiting to fill the following position:

Position: Capacity Advisor.

Location: Akwa Ibom State - Nigeria.

Job Description:
The Capacity Advisor serves as the focal point for the capacity building of local partners and organizational development. Providing support to the program staff of the local partners through trainings, program coordination and management and effective communication in a right based environment.

Qualifications/Requirements:
First Degree in medical science, management and social science Advanced Degree in Public Health or Social Science
Experience in Project design, implementation, M&E and report writing
Supervisory experience in health program management
At least four years' experience working with USG or other donor funded project
Experience working with in collaboration with local partners, NGOs and CBOs.
Experience in HIV/AIDS Advocacy, prevention, STI management and or care is an added advantage.
Excellent interpersonal and managerial skills
Strong communication skills in written and spoken English
Must be capable of independently developing work plans and implementing the duties described above.
Ability to speak local language
Females are encouraged to apply

Method of Application:
All potential job applicants who are passionate and committed to working with vulnerable and marginalized groups Should kindly submit a one-page cover letter, CV (not exceeding 3 pages) with 3 professional references (name, company, email and phone number) to the email address stated below:

Ng-Recruitment@heartlandalliance.org

NB:
Applicants full name and the position for which they are applying should be specified in the email subject line.
Candidates must be available for immediate employment.
Do not contact the listed email address with other enquiries.
Only shortlisted candidates will be contacted

Application Deadline: 16th December, 2015.

HWN.........a division of Tripple World Africa Network!
: 2015-12-16 | : 862
---