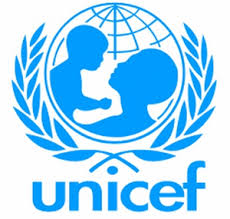 UNICEF Nigeria is currently recruiting to fill the following position:

Position: WASH State Consultants

Vacancy Number: VN-NGR-78-2015

Level: State Officer (NOB Level).

Contract Type: Special Service Agreement (SSA).

Duration: 6 Month

Locations: Enugu, Kaduna and Lagos Field Offices in Nigeria.

Purpose of the Consultancy:
The purpose of this consultancy is to provide support to the Enugu, Kaduna & Lagos field offices to assist state and LGA partners in the implementation of sustainable WASH services delivery in the UNICEF intervention states.

Key Responsibilities are:
Assist the Field Offices to strengthen the capacity of WASH sectr institutions at State and LGA Levels including the LGA WASH facilitators to plan, implement and monitor WASH programme in Rural Communities.
Support the field offices to organise workshops and training events to build capacities of WASH institutions at subnational levels
Facilities technical review of activity proposals from partners for recommendation y]to the WASH Specialist for approval
Provide technical assistance to the State Rural Water and Sanitation Agencies (RUWASA) in the implementatio, monitoring and supervision of agreed annual work plans with greater focus on ensuring quality of interventions
Support the field offices in the documentation of process, progress and best practices of the project implementation to support evidence based advocacy and learning

Qualifications/Requirements:
Advanced University Degree in Civil/Environmental Engineering, Water & Sanitation and Public Health.
At Least 6 years of relevant experience in programme planning , implementation and monitoring preferably in water and sanitation sector

If you are interested in this position and meets the requirement please send a cover letter, one page summary statement that describes how your experience and qualifications relate to the post and a scanned/PDF copy of the complted and signed UN Personal History Form (Which can be downloaded via the following link: ( www.unicef.org/nigeria/about_3345.html ) and send to:

nrecruit@unicef.org

NB: Please, insert the title of position you are applying for on the subject line of your email.

Application Deadline: 12th January, 2016

HWN.........a division of Tripple World Africa Network!
: 2016-01-12 | : 828
---