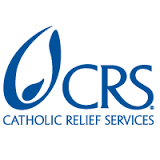 Catholic Relief Services (CRS) is an International non-governmental organization supporting relief and development work in over 99 countries around the world. CRS programs assist persons on the basis of need, regardless of creed, ethnicity or nationality. CRS works through local church and non-church partners to implement its programs, therefore, strengthening and building the capacity of these partner organizations is fundamental to programs in every country in which CRS operates. CRS re-established presence in Nigeria in 2000 and currently focuses on vulnerable children, agriculture, health and HIV, extractives and governance, and peace building programming.

Catholic Relief Services (CRS) is currently recruiting to fill the following position:

Position 1: Technical Advisor - Case Management and Referral System

Position 2: Sustainability Coordinator

Position 3: Program Assistant

Position 4: Technical Officer - Household Economic Strengthening

Position 5 : Technical Advisor - Organizational Capacity Strengthening

Position 6: Monitoring, Evaluation, Accountability and Learning (MEAL) Manager.

Position 7: Technical Advisor - Parenting and Youth

Position 8: Technical Advisor - Advocacy

Position 9: Technical Advisor - Agricultural Livelihoods

Position 10: Program Director, 4Children

Position 11: Technical Director, Household Economic Strengthening, 4Children

Position 12: Zonal State Coordinator

Method of Application:
All potential job applicants should download the CRS Application Form below and send with a detailed 3-page resume in a one-word document to:

NG_HR@global.crs.org

Copy Link Attached Below And Paste On A Browser To Download the CRS Application Form:

https://www.dropbox.com/s/2bp3tnxac2l56nj/CRS-%20Application%20Form.doc?dl=0

Application Deadline: 4th February, 2016

HWN.......a division of Tripple World Africa Network!
: 2016-02-04 | : 936
---