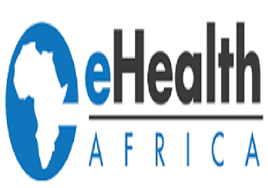 eHealth Africa (eHA) is currently recruiting to fill the following position:

Position: Consultancy-Nigeria Pharmaceutical Assessment and Audit Study

Location: Kano Municipal, Kano State - Nigeria.

Introduction:

eHealth Africa (eHA) provides new approaches to the development of people-centric and data-driven technology solutions that connect and deliver better public health services for vulnerable populations in sub-Saharan Africa.
With more than 800 employees, eHA develops innovative solutions and plays a critical role in public health interventions across five countries: Nigeria, the Democratic Republic of the Congo, Sierra Leone, Guinea, and Liberia.
In Nigeria, eHA programs cover three broad areas: Polio eradication, Health delivery systems, and Emergency management.

Background:
In Nigeria, there is limited access to medical care, due to the high cost and accessibility challenges for people living in rural areas. eHA developed Health Camps (HC) to increase the visibility of the formal health sector and build trust among local communities for health interventions. eHA works with government partners to supplement regular vaccination campaigns with medicines and medical supplies through HC boxes.
Each HC provides a minimum of one portable box of essential medicines, distributed by trained community health workers. Trust increases compliance for vaccinations and encourages improved health-seeking behaviors. One HC box treats an average of 100 patients, and there have been 2,278,246 patient visits since March 2015, in areas where it is their primary health care source.
The planned short-term "Pharmaceutical Assessment and Audit Study" will work with the HC project, subsumed within eHA's Health Delivery Systems program area.

Study Objectives:
The goals of the study are to ensure the availability of safe and effective medicines in Nigeria and conduct a baseline assessment of the local pharmaceutical market to ensure quality, identify potential suppliers and pre-qualify them after being audited.

The objectives will accomplish the following broad goals:
Assess pharmaceutical industry in Nigeria and its compliance with universal pharmaceutical norms of quality and safety
Identify gaps in government supply chain management systems
Design innovative approaches to address supply chain management issues within the regional pharmaceutical landscape
Assist eHA to create an indicator-based assessment of essential medicines quality, storage, and distribution (within Local Government Areas).
Develop interventions to be employed by eHA to address challenges found about the medicines prices, shortages, storage incapacities, efficacies, and poor standards of quality
Report findings, successes and challenges of the pharmaceutical market in Nigeria.
Make recommendations that eHA may implement to promote rational pharmaceutical selection for procurement, based on cost-effectiveness analysis and comparison of actual consumption

Scope of Work:
The work under this consultancy is to analyze literature and best practices that can be used to understand the fundamental drivers influencing pharmaceutical decisions: quality, price, availability, and distribution in Nigeria.
Critical insights identified in this study will be used to inform project design and interventions particularly on how procurement and logistical solutions proposed are influenced by the pharmaceutical market, and consequently how these solutions can be marketed to state governments.
Additionally, the study will gather lessons learned from other nongovernmental organizations such as Pharma Africa, Population Services International, John Snow, Inc., USAID, and the World Health Organization on conducting essential medicines assessment in West Africa. This will help identify what key elements have been successfully leveraged in other contexts, and the extent to which some of these dynamics can be emulated in Nigeria.
The Consultant will be responsible for leading the activities to achieve the set of objectives listed above. He/she will be responsible for producing a report within the defined time frame and parameters.

The overall activities will not be limited to:
Design of data collection tools to collect information/data on suppliers, pricing, availability, storage, and quality pharmaceutical drugs
Implementation of the study in Nigeria including the Federal Capital Territory (Abuja) and Lagos (the largest commercial city)
Production of the study results, including findings, analysis of challenges and possible solutions to address them. The report should be produced to publication standard capable of being published in a peer-reviewed journal.

Qualifications/Requirements:
Advanced degree (Ph.D., MPH, or Masters degree) in a health-related field with specialized training and experience relating to pharmaceutical management is required; physician, nurse, or pharmacist qualification preferred.
Prior experience working in Nigeria (work experience in West Africa will be a plus) with no real or perceived connection to a pharmaceutical company is preferred. Relevant experience in an African country procurement and supply chain management system will be an advantage
At least 10 years demonstrated relevant experience in pharmaceutical management, public health logisitics and health care systems development and strengthening in developing country context required
Experience in developing pharmaceutical management assessment tools and conducting pharmaceutical systems assessment in developing countries
Demonstrated managerial and organizational skills in a development country setting with the flexibility to adapt to changing priorities and deadlines.
Excellent interpersonal skills; demonstrated ability to interact professionally with culturally diverse staff, clients, and government officials.
Experience in undertaking drug supply and quality research, with proven ability to produce peer-reviewed standard level reports
Excellent interpersonal skills; demonstrated an ability to interact professionally with culturally diverse staff, partners, and state government officials.
Experience in developing pharmaceutical management assessment tools and conducting pharmaceutical audits in developing countries
Demonstrated competence to assess priorities and manage a variety of activities in a fast-pace environment and meet deadlines with attention to detail and quality.
Demonstrated strategic agility, diplomatic, political, teamwork, and negotiation skills. Excellent writing and presentation skills in English are essential.

Duration: 30 Days

Expected Output:
A topline report in English, including key insights by topic and a full bibliography, with an indication of the methodology used.

Salary/Remuneration:

Method of Application:
All potential job applicants should click on link attached below to Apply:

http://ehealthafrica.theresumator.com/apply/Lj44gm/Consultancy-Nigeria-Pharmaceutical-Assessment-And-Audit-Study

Application Deadline: Not Specified [Apply Speedily].

HWN..........a division of Tripple World Africa Network!
: 2016-01-31 | : 725
---