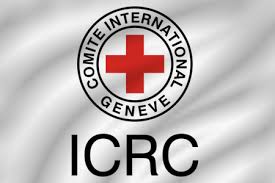 International Committee of the Red Cross (ICRC) is currently recruiting to fill the following positions:

Position 1: Mental Health and Psychosocial Support Field Officer

Location: Adamawa and Borno State - Nigeria.

Duties/Responsibilities:
Assesses the affected communities in the northeast
Identifies needs for psychosocial support and develop a program to response to those needs
Develops activities for psychosocial support program, implement them and provide accurate reports
Conducts extensive field activities to implement and monitor the program
Identifies key community actors who will receive intensive trainings and coaching in basic psychological support
Develops training program and trains persons involved in MHPSS activities
Coordinate volunteers to implement MHPSS activities

Qualifications/Requirements:
University degree in Psychology.
Post graduate degree in Clinical Psychology, Counselling or Medical Doctor specialized in Psychiatry or similar degree is highly desirable
Minimum of 4 years experience in clinical and/or community mental health and psychosocial programs
Experience working with the psychological effects of war political violence or other traumatic events highly desirable.
Group facilitation skills, training and supervision experience.
Able to use Microsoft office efficiently
Excellent knowledge of written and spoken English, fluency in Kanuri and Hausa is an asset
Good knowledge of the political, social and cultural assigned environment
Personal Attributes:
Strongly motivated by humanitarian work
Team leadership and good communication skills
Flexibility and ability to work independently and with a sense of initiative
Team work and partnership working skills
Willingness to learn and support others in their learning
Highly developed analytical, planning and organising skills
Ability to work independently and with a sense of initiative.

Position 2: Restoring Family Links (RFL) Field Officer

Duties/Responsibilities:
On a daily basis, interviews beneficiaries, including minors, with RFL needs, and responds to their enquiries, including by documenting RFL cases, providing phone calls, collecting and delivering Red Cross Messages
Ensures appropriate follow-up of cases requiring active tracing in the field
Maintains regular contact with enquirers obtaining and providing updates when/if available
Organises field trips for all RFL-related activities
Participates in assessments in Maiduguri and Borno state, if situations allows, to identify potential RFL needs and/or RFL follow up
Maintains close coordination with the Nigerian Red Cross Society (NRCS) volunteers on RFL
Disseminates on ICRC and RFL activities with formal and informal levels of audience
Develops and maintains positive working relations with community leaders and contributes to the acceptance of the ICRC and RFL activities
Provides field trip reports and regular, punctual updates on the RFL caseload
Contributes to the filing of documents related to the RFL caseload

Qualifications/Requirements:
University degree
2 years work experience in humanitarian work
Excellent command of written and spoken English, Hausa and Kanuri
Good computer skills: knowledge in Excel, Word, if possible PowerPoint.
Good knowledge of Nigerian geography.
Personal Attributes:
Good analytical skills
Good English writing skills
Capacity to work within a team
Good inter-personal skills: ability to deal with people respectfully and showing empathy towards others, very good communication skills
Committed to work and able to work under supervision or independently as required
Able to work under pressure; flexible and open to extra working hours if necessary
Capacity to learn and to adapt to new work methods
Discretion and confidentiality, self-control
Aptitude for applying and ensuring compliance with ICRC directives and procedures

Position 3: Protection Field Officer

Duties/Responsibilities:
Responsible for the analysis and monitoring of identified protection concerns
Writes reports related to field visits and follows-up on meetings with interlocutors/communities on protection issues.
In collaboration with other departments and under the supervision of the Head of Sub Delegation, helps develop and implement the future Community Based Protection strategy.
Actively contributes to better understanding of humanitarian consequences related to urban violence and/or Other Situations of Violence and further assess the impact of such consequences on affected communities and individuals.
In collaboration with the Health department engages relevant state ministries and other health related interlocutors in bringing about awareness in Health Care in Danger initiatives
Manages the filing of the Protection office
Develops and manages statistics on protection related files for the Niger Delta area of responsibility.

Qualifications/Requirements:
University degree in the relevant field
3 years of professional experience in humanitarian, human rights and/or civil society organizations.
Excellent command of written and spoken English. Knowledge of local languages of Niger Delta is an asset.
Good knowledge of social programs of state, federal, NGO and International institutions in Nigeria.
Excellent computer skills and research.
Good geographical knowledge of the assigned environment.
Committed to the principle of neutrality, impartiality and independence while carrying out institutional duties.

Personal Attributes:
Organized, methodical and flexible personality with strong humanitarian motivation who enjoys working in a team environment.
Has a strong sense of empathy.
Ability to work independently with excellent analytical skills and the ability to travel in all parts of the country.

Method of Application:
All potential job applicants should send their CVs, application letters and contact details of three referees to:

ABJ_Recruitment_Services@icrc.org

NB:
Please, clearly indicate Job Position Title Eg., "Agro Field Officer" as the subject of your application. (Applications intended for the above stated roles without the appropriate subject will not be treated)
Only shortlisted candidates will be contacted.
However, ICRC will not request for any monetary payments from applicants at any stage of the recruitment process.
The International Committee of the Red Cross (ICRC) is an impartial, neutral and independent organisation whose exclusively humanitarian mission is to protect the lives and dignity of victims of armed conflict and other situations of violence and to provide them with assistance.
For more information about the ICRC:, please visit our website www.icrc.org

Application Deadline: 5th February, 2016 [16:30 Hours].

HWN.........a division of Tripple World Africa Network!
: 2016-02-05 | : 942
---