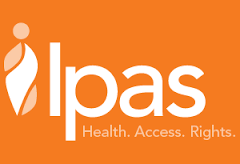 Ipas is a nonprofit organization dedicated to ending preventable deaths and disabilities from unsafe abortions. Through local, national and global partnerships, Ipas works to ensure women can obtain safe, respectful and comprehensive abortion care; including counseling and contraception to prevent unintended pregnancies.

Ipas is currently recruiting to fill the following position:

Position: Research and Evaluation (R&E) Associate

Job Description:
The Research and Evaluation (R&E) Associate is responsible for the coordination and tracking of all monitoring and evaluation (M&E) activities and events carried out in their assigned country. This position provides technical support for R&E staff implementing research related activities and oversees the overall data management system of the country office by coordinating data collection, entry, cleaning, and analysis. The R&E Associate makes regular field visits and is in constant communication with service providers to offer data-required support. This position supervises filed research activities, reviews and analyzes logbook data, monitors site and provider progress reports, and checks for data accuracy and trends.

Duties/Responsibilities:
Enters M&E related data on women served, trained providers, intervention sites and other program activities into the appropriate data management systems in a timely manner
Ensures that data is collected, analyzed and incorporated into Global Exchange Monitoring (GEM), Bridge, and Terra on a monthly basis
Reviews and cleans monthly facility data to ensure accuracy and completeness of data before and after entries are done in the required software
Conducts site visits to validate collected data, monitors data entry at the site level, and corrects errors made by providers as they enter data
Coordinates with in-country team members to validate results in donor reports and supports R&E staff in writing and validating report narratives
Drafts charts, tables, figures in the form of dashboards, and other deliverables showing trend analysis based on site and intervention statistics for donor reports
Aids in the development of protocols for studies, monitors the progress of studies (from center and through field visits), and manages the administrative activities incurred during the execution of these studies, helps implement and analyze selected evaluation studies and shares data with other units
Contributes to the analysis of data to inform project strategy for initiatives in Ipas intervention sites
Ensures Site and Provider tools are utilized for each training event to demonstrate the impact of training activities
Facilitates the generation of quarterly data for reporting on trained providers, training conducted women served and sites developed; contributes to the development of quarterly site assessment and progress evaluation reports
Provides administrative support to the R&E in-county team by planning meetings, tracking unit deadlines, and ensuring activities are conducted within an allocated budget
Responds to requests from in-country and headquarters staff for any data
Willingness to travel up to 40% to field/sites within Nigeria
Performs other duties as assigned

Internal and External Customers
Collaborates with all in-country staff in reference to data and data collection issues
Works with other R&E Associate IIIs in reference to statistical programming, data management and analysis
Works with R&E Advisors in reference to data management, communication with HAS's, and reporting issues
Collaborates with Community Access / Youth Programs and Policy and Advocacy unit staff in reference to M&E technical support, data issues, and collaborative meetings
Works with data collectors in reference to data verification and cleaning
Collabortaing with Health Systems Associates and Advisors in reference to training schedules, training conduction periods, site and provider challenges, and the number of site activation.

Qualifications/Requirements:
Bachelor's degree required
2 years of related experience
2 or more years of experience supporting/coordinating research activities
2 or more years of experience in data collection, validation, analysis and management
Preferred Requirements:
Working knowledge of or experience in technology, information management, relational database design and development, business intelligence, data mining or statistics
Knowledge of data management systems (Epi Info and EpiData, CSPro, Access).
Knowledge and good experience in mobile data collection using Epi Info, ODK and/or CSEntry (CSPro).
Experience with statistical analysis software (Stata, SPSS, SAS,)
Proficiency with Microsoft Office tools, particularly advance knowledge of Excel
3-4 years experience in Management Information System and monitoring and evaluation.

Method of Application:
All potential job applicants should copy IPAS Career Page link attached below and paste on a browser to Apply:

https://jobs-ipas.icims.com/jobs/1567/research-and-evaluation-associate/job?iis=LINKEDIN&iisn=linkedin.com&mobile=false&width=960&height=500&bga=true&needsRedirect=false&jan1offset=-300&jun1offset=-240

Application Deadline: Not Specified [Apply speedily].

HWN..........a division of Tripple World Africa Network!
: 2016-01-31 | : 855
---