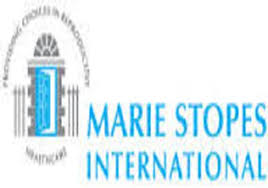 Marie Stopes Nigeria (MSION) is a results-orientated Social Business, which uses modern management and marketing techniques to provide reproductive health care and allied services. MSION's goal is to meet the needs of underserved Nigerians and dramatically improve access and use of a range of reproductive health services. MSION is part of Marie Stopes International's Global Partnership which is in over 42 countries worldwide.

Marie Stopes Nigeria (MSION) is currently recruiting to fill the following positions:

Position 1: Risk Advisor

Reporting to: Country Director

Location: Abuja, Nigeria

Probationary period: 6 months

Job Description:
The Risk Advisor position is the primary safety and security advisor and security focal point for Marie Stopes International Organisation Nigeria (MSION).
Reporting to the Country Director, the Risk Advisor will be responsible for fostering a culture of safety and security amongst team members and developing a strong organisational security management infrastructure. They will be directly involved with programme design and implementation, looking at general aspects of risk.
This will be achieved through: regular analysis of the security and operating environment in Nigeria; analysing critical incidents affecting MSION, international employees and INGOs; developing and managing safety and security guidelines and Standard Operating Procedures; providing security briefings to all international visitors and conduct security inductions with all new team members; integrating security policy to all business areas; and developing and testing contingency plans.
S/he will the first responder to any critical incident, and will review and make recommendations to the Country Management Team regarding safety and security management.

Duties/Responsibilities:
Operational Risk:
Overall responsibility for leading a risk advisory team overseeing and analysing medical, financial, reputational, and duty of care risk, providing risk mitigation advice to the Senior Management Team
Work closely with programmes/medical, finance, logistics and human resources departments to ensure that all new and existing projects have assessed operational risk, have documented and implemented the appropriate mitigations, and achieved duty of care
Lead and/or support investigations of medical incidents, fraud, duty of care and insurance gaps

Security Management:
Overall responsibility for ensuring MSION continually meets its Duty of Care requirements in relation to security management and in line with MSI's Global Security Framework
Create and update the MSION National Essential Security Package (ESP) (including Welcome Pack, Context Analysis, Threat Levels, Risk Assessment, Standard Operating Procedures, Contingency Plans and Crisis Management)
Support MSION managers to create and update Regional ESPs (including Context Analysis, Threat Levels, Risk Assessment, Standard Operating Procedures, Contingency Plans)
Management of day to day security incidents affecting MSION team members, assets and reputation
Briefing, debriefing and security induction of all programme visitors, new and existing team members
Ensure a high level of procedural and physical security measures are in place at all MSION premises, including access control, visitor protocols, key management, and appropriate branding / visibility
Ensure that appropriate communications and other security related equipment is in place, functional, understood and appropriately used by all relevant staff members
Contractual management of security guards and private security companies, including agreeing, checking and enforcing SOPs and performance.
Renewal of contracts and management of payments to security communications and tracking suppliers

Crisis Management Support:
Delivery of Crisis Management Training to the Crisis Management Team (CMT)
Activate and ensure adherence to crisis protocol and procedures
Advise the Country Director, CMT Lead and Support on possible actions, scenarios and outcomes during a crisis
Ensure that decisions fully address duty of care requirements and maintain log book
Provide links to external risk management specialists and Nigeria security networks

Human Resources Support:
Assist HR with the security aspect of recruitment, selection, on-boarding and training of MSION positions with security responsibilities (e.g. Regional Managers)
Successful technical management of the above positions
Develop capacity within the country programme through training needs identification, training delivery and on the job support.
Provide a security induction briefings to all new team members

Security Networking:
Attend and contribute to external security networks (donor, humanitarian forums, professional security working groups)
Actively develop and maintain security influencer networks with a full range of stakeholders including community leaders, NGOs, donors, NGO security forums, government, police, armed forces, intelligence agencies, private security companies
Continued contact, discussion and strategic planning with MSI's Global Security Officer

Safety Management:
Ensure that MSION premises, vehicles and assets are free from hazards, safe and well prepared in terms of fire, natural disaster and general safety.
Prepare and coordinate fire and natural disaster safety drills in all locations

Qualifications/Requirements:Relevant university degree, preferably risk management or international development
Relevant security management training certificates (risk assessment, personal security, security management, abduction, hostile environment awareness) and 1st aid training
At least 5 years of experience in a similar role with NGOs, with extensive experience in implementing security management and procedures
Extensive experience working in Nigeria will be an added advantage
Experience with budget creation and management
Experience in administration and team management
Good interpersonal, teamwork and communication skills
Ability to train and mobilise both international and national team members
Computer and organisational skills
Fluent in English both written and spoken
Extensive and active security network
Proven ability to work creatively and independently both in the field and in the Support Office

Attitude / Motivation:
Energy and passion for purpose
Focus and drive and ability to stay on track
Resilience
Action orientated
Focus on detail while being able to see the big picture
Flexible and adaptable
Culturally aware
A compelling and influential communicator
Strong networking skills
Aligned with the values of MSION and Marie Stopes International.

Position 2: Job Title: Program Advisor, AHME

Location: MSION Lagos Office -with frequent travel to the regions.

Salary Grade: Deputy Manager

Slot: X2

Job Description:
Working with and reporting to the MSION Director of quality and clinical services and the programme manager, the MNCH advisor is responsible for leading all strategies for development and delivery of Maternal, Newborn and Child Health (MNCH) interventions.
He/she is required to spearhead quality management in AHME supported health areas, he/she will take the lead in training providers, supportive supervision, incidence management quality audits of AHME health areas and reporting.
He/She will provide technical direction and implementation of MNCH interventions of the AHME project in accordance with the national MNCH guidelines.

Duties/Responsibilities:
MNCH ADVISOR:
Quality Management BEMONC (50%):

Objective:
Ensure quality management in AHME supported health areas, he/she will take the lead in training providers, supportive supervision, incidence management quality audits of AHME health areas and reporting.
Contribute towards MSION's strategy and future programme direction, with particular focus on driving MSION towards programme sustainability and increasing access to services to prevent Maternal, newborn and child morbidity and mortality.
Lead development of technically sound models to MNCH services.
Ensure effective integration of all AHME's expanded services within the private network providers within the region
Provide and sustain linkage with SafeCare to enhance quality services in the BlueStar Franchise
Collate monthly progress reports on quality assurance within the BlueStar Network
Lead incidence management by establishing clear reporting lines.
To ensure high level quality services are provided.

Training (30%):
Objective: A high standard of capacity building among health professionals to deliver the intended programmes.
Lead the efforts to assess and build the capacity of the providers within the BlueStar Network to deliver and sustain the provision of quality, MNCH services.
Provide technical guidance and develop annual training curricula and materials for capacity building interventions for BlueStar network providers.
Provide theoretical and practical trainings that focus on MNCH and other health areas under the AHME project
Train providers within the network to be sure they are conversant and competent with BEmONC family planning and RH services .
Develop MSION capacity to provide trainings in the areas of MNCH.
Supervise and assess the quality of trainings provided by MSION and make recommendation for improvement.

Teamwork:
Work in close collaboration with other Senior Technical Advisors and quality advisors to ensure Quality MNCH services.
Provide technical advice and support to the MSION Centers and franchise, on quality control, health services related training, MNCH and other programme implementations.
Collaborate with all the stakeholders at the national and decentralized level- the FMOH, RHBs, development partners, local traditional authorities, local schools and community groups.
Create strong relationships with key partners for MNCH.
Support Director of Programmes to devise a plan for secondment of clinic staff to MSION franchises to facilitate sharing of experiences and best practices and learnings.
Contribute to MSION proposal development
Disseminate documents relevant to MNCH services through MSION's internal communication channels.

Technical Support:
The programme advisor must be willing to travel to other states to support the AHME project (at least 50% travels)
To support MSION centers in handling MNCH related issues that require attention
Provide technical advice and/ support as and when needed by the medical team and other staffs.
Provide leadership in the development or adaptation of service delivery models / systems which allow for expansion of service provision while promoting technical quality of care.

Sharing and Learning:
Document and disseminate MSION best medical and programme practices to promote quality and learning.
Ensure appropriate oversight, performance monitoring, and evaluation of AHME program results.
Ensure documentation of experiences that highlight successes of BEmONC integration.
Prepare technical papers, materials and presentations and represent MSION at international and domestic professional meetings and contribute for relevant professional publication.
Contribute to post content on MSION website and corporate publications.

Qualifications/Requirements:
MBBS from a recognized university /college with Masters in public health or equivalent.
At least 6 years hands on experience in delivering quality MNCH services specifically in designing or overseeing MNCH services.
Experience of advising multi faceted reproductive health services
Experience in providing and /or management of MNCH trainings.
Proven clinical training skills on MNCH.
Understanding of the issues surrounding provision of MNCH services.
Good knowledge of MNCH related trainings, quality control and referral systems.
Good interpersonal/communication skills - both oral and written.
Advanced analytical and organizational skills.
Inspirational and persuasive.
Collaborative approach to team working.
Strong personal commitment to the goals of MSION and to put it into practice.
Knowledge of common software (MS Office).

Method of Application:
All potential job applicants should submit a detailed CV, with contact details of 3 referees (1 of which should be immediate, 1 former supervisor and 1 any other) to:

career@mariestopes.org.ng

NB:
Quote the position title as the subject of email.
CV/Suitability statement should be saved in the applicant's full name.

Application Deadline: 8th January, 2016.

HWN.........a division of Tripple World Africa Network!
: 2016-01-08 | : 905
---