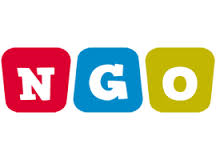 A reputable NGO in Nigeria, is currently recruiting suitably qualified candidates for the positions below for capacity building program (Reproductive, Maternal, Newborn and Child Health) - RMNCH.

Position 1: Program Officers

Location Abuja, Nigeria.

Job Description:
Five Program Officers will be engaged across RMNCH components on a full-time basis.
Program Officers will develop, operationalize and revise project work-plans to ensure project activities are carried out as and when scheduled;
Establish an effective information management system for the project;
Review, produce activity and periodic report;
Establish improved mechanisms, guidelines and operating principles for project management.

Qualifications/Requirements:
S/he must have a first Degree in the Social Sciences with 3+ years of experience holing a similar position in Public Health project.
A Master's degree in Public Health or Development Studies will be an asset.
Excellent coordination and project management competencies are also required.

Position 2: Consultant and Technical Advisor

Job Description:
We seek, Consultants and Technical Advisors in Public Health Advocacy, Health Communications, Health Economists, Health Budgets & Policy Analysts, Human resources management for NGOs, and Capacity building of health NGOs, for a new NGO capacity building program (Reproductive, Maternal, Newborn and Child Health (RMNCH).

Qualifications/Requirements:
Experts with consultancy experiences in the above areas within maternal health, family planning, nutrition, child health, immunization and capacity building of health NGOs sectors, are invited to submit a CV and covering letter for consideration.


Position 3: Senior Technical Advisor

Location Abuja, Nigeria.

Job Description:
The Senior Technical Advisor is a full time position. S/he will provide strategic leadership of the RMNCH project which will be implemented through sub-grants to registered NGOs.

Qualifications/Requirements:
Creative and committed development practitioners with 3+ years experience developing and supporting Nigerian civil society organizations in public health are encourage to apply.
The ideal candidate must have post-graduate qualifications in Development Studies, Sociology, Political Sciences, or Public Health; with strong facilitation leadership skills and report writing competences.

Method of Application:
All potential job applicants should send a cover letter and an updated CV with contact details of 2 referees on a rolling basis in MS Word format to:

newmnchproject@gmail.com

NB:
Make a clear indication of the post applied for in the Subject line of email.
Only shortlisted candidates will be contacted for follow up and interview.

Application Deadline: The application deadline will be on a rolling basis as follows:

15th February, 2016
15th May, 2016
15th July, 2016.

HWN..........a division of Tripple World Africa Network!
: 2016-02-15 | : 1499
---