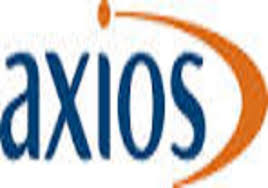 Axios Foundation Nigeria (AFN) is a Non-for-Profit Organization dedicated to increasing access to quality healthcare and building local capacity for people in Nigeria. AFN has extensive experience in a broad range of areas including Health Facility and Health Systems Strengthening, Drug Logistics, Health Commodities Procurement, Laboratory Strengthening and External Quality Assurance, Monitoring, Evaluation and Research related to these activities.

Axios Foundation Nigeria (AFN) is currently recruiting to fill the following position:

Position: Supply Chain Adviser

Location: Kano State

Summary:
AFN seeks Supply Chain Adviser for the DFID funded Maternal Neonatal, and Child Health Program in Nigeria. The program covers six states in Northern Nigeria and in addition to providing and strengthening MNCH services, will also include routine Immunization. Supply Chain Adviser will support strengthening of the health commodities supply chain and ensure delivery of program health commodities.
The Supply Chain Adviser will support the vaccines logistics and supply chain management activities for the MNCH commodities.

Duties/Responsibilities:
Advise and guide MNCH, SMOH, Government of Nigeria, and other stakeholders on supply chain issues, best practices, policies, innovations, and performance.
Provide leadership and guidance to State Logistics Coordinator in each of the program states on addressing health commodities supply chain challenges and issues.
Provide support for the design of a strategy for integrated supply chain systems capable of managing all health commodities (essential medicines, MNCH, FP/RH commodities, etc.).
Provide overall technical support and leadership on institutionalizing/strengthening Drug Revolving fund in the state.
Provide overall technical guiClance on procurement activities of the state incl!Jding monitoring of procurement performance in such a way to forestall stock outs of essential medicines, MNCH, HTSP/RH and vaccines in collaboration with the vaccine/HTSPAdviser
Coordinate the assessment of existing supply chain and logistics systems in all the states, identify gaps and weaknesses, and develop Standard Operating Procedures (SOPs), policies, guidelines, and procedures to build capacity and promote sustainability.
Coordinate with the project's M&E team to ensure that logistics related data is effectively captured throughout the supply chain.
Coordinate with other projects and donors (including DFID, USAID, Global Fund, GAVI, etc.) on service delivery, commodities supply chain and logistics strengthening.
Work with state logistics officers to identify needs for technical assistance to state and local level health institutions.
Liaise with Crown Agents to ensure smooth procurement of programme commodities that meets the required quality and specifications.
Ensure that statewide quantifications are carried out to meet the MNCH commodity needs of the states.
Monitor and advise the programme on commodities status across the pipeline to avoid stock outs
Ensure best practices and lessons learned are shared across the states.

Qualifications/Requirements:
A Degree in Pharmacy or Medical Laboratory Science. A Master's degrees in Public Health will be an added advantage.
Minimum 8 years of experience in health commodities logistics and supply chain management.
Experience working with DFID funded project will be desirable.
Knowledge and experience in MNCH, reproductive health, family planning routine immunization, and other health programs.
Experience in capacity building and training of logistics and health facility staff.
Experience working in Northern Nigeria, particularly in Kano, Kaduna, Kastina, Jigawa, Yobe and Zamfara.
Demonstrated ability to work with government staff at multiple levels including the state and local community levels.
Excellent verbal and written communications skills.
Excellent presentation and interpersonal skills.

Job circumstances:
The Job involves extensive local travel up to 40% of the time .

Method of Application:
All potential job applicants should send their CVs and applications to:

axiosrecruit.ng@axiosfoundation.org

Application Deadline: 8th March, 2016

Interview Date: 15th March, 2016

HWN.........a division of Tripple World Africa Network!
: 2016-03-08 | : 1192
---