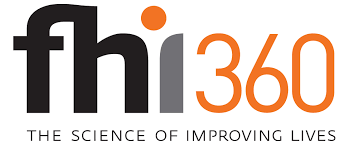 FHI 360 is a nonprofit human development organization dedicated to improving lives in lasting ways by advancing integrated, locally driven solutions. Our staff includes experts in health, education, nutrition, environment, economic development, civil society, gender, youth, research and technology - creating a unique mix of capabilities to address today's interrelated development challenges. FHI 360 serves more than 70 countries and all U.S. states and territories. We are currently seeking qualified candidates for the position of: Country Director

FHI 360 is currently recruiting to fill the following position:

Position: Country Director III

Job ID: 16648

Location: Abuja

Area: Program Management

Job Description:
Provides leadership and management oversight for a portfolio of programs and research at the country level. Over sees operations, leads and manages teams of various sizes, and is the primary company representative for the country
Ensures strong collaboration with local government, international donors and sponsors, and civil society partners. Interacts with other sectors to integrate and manage work plans, budgets, and multi-sector interventions
Implements evidence based interventions in one or more multi-sector areas, as well as new technologies and practices. Oversees project implementation that requires the use of the Operational Model (RACI) frameworks
Serves as Project Director or COP on designated projects

For Nigeria Specifically:
The Country Director will be the Representative for FHI 360 activity at the country level.
S/he will be responsible for direct supervision of COPs and Project Directors, as shall be assigned and updated yearly, and the primary point of contact for Business development. Coordinates closely with FHI 360 Affiliate, AHNI
Manages Country Office (CO) development and implementation process of a company's services involving departmental or cross-functional teams focused on the delivery of new or existing projects.
Selects, develops and evaluates personnel to ensure the efficient operation of the Country Office.
Oversees the CO shared services platform

The shared services in Nigeria include the following departments/units:
human resources, procurement, contracts management services (CMS), finance, enterprise services (facilities, travels/logistics, storage/warehousing, communication, utilities, etc.), administration, information technology (IT), security and compliance
Coordination with all projects present in Nigeria
Oversight of all FHI 360 activities
Planning for office size and staffing changes and ensuring best value to clients/donors of shared services

Duties/Responsibilities:
Accountabilities:
Provides leadership, ensures quality and oversees all company operations in the Country
Manages project portfolio as detailed above
Responsible for overall vision of Nigeria Portfolio including projects managed by other COPs (SIDHAS, Global)
Over sees operation functions of Country Office/sub offices, including within the areas of management, finance, contracts and grants, security, legal and human resources to ensure the office and projects managed within the office are compliant with company policies and procedures.
Ensures technical oversight and quality assurance for projects in which the Country Director is also designated project Director and/or COP or coordinates with primary technical supervisor within the appropriate sector(s) to ensure this technical oversight and support
Coordinates a matrixed management approach to capacity building, support and oversight of shared services staff, and program/technical staff in specifically designated projects.
Provides operational support to global or regional projects with systems, skills and resources to ensure the quality of the country portfolio
Develops and monitors landscape analysis, strategic plans, proposals, protocols, papers, reports, and budget to achieve project and company goals
Manages staff with training and operational procedures to achieve strategic goals of the project and the company.
Ensures talent development and teambuilding
Establishes, serves and maintains partnerships with internal and external stakeholders on project matters
Ensures a harmonized enterprise services platform at the country level
Determination of job level is based on combination of primary and secondary criteria (i.e. Revenue, Headcount, and number of contracts/sub awards and other factors).
As chief of safety and security for FHI360 operations in the country, ensures security and safety of all FHI360 operations, staff, consultants and related assets in the country.
Provides direction to the overall leadership and management team in Nigeria, in particular as regards strategic program direction, managed growth and compliance with organization policies and procedures and donor regulations.
Manages, implements, and monitors systems, services, and staff for shared services, within project budgets to achieve financial, administrative and programmatic goals.
Provides timely and accurate financial and programmatic reports to company management and donors as required.
Prepares and monitors approved budgets for shared services and Country managed projects.
Approves all expenditures relating to G&A budgets.
Provides technical assistance through review or writing of proposals, protocols, papers, reports to ensure accuracy and appropriateness.
Recruits, orients and supervises (Department/unit Directors) to support country programs and ensure the completion of technical, programmatic, financial, and resource development needs are met and achieved.
Provides supportive guidance and supervision to Technical and Program staff, and Managers who are charged to implement programs within the assigned area of expertise.
Collaborates with Operations and cross functional groups on matters concerning staff development that leverages international staff to mentor local staff, so as to maintain project accountability and scale in the short term and fast track capacity building for the long term.

Possible Deliverables or GOALS:
Development of Strategic approach for Nigeria
Manage shared services to harmonize operations and approaches in Nigeria
Recommend structural changes in supervision for shared services to BU director
Help identify a transition plan for changes in lines of supervision, and taking into account SIDHAS staffing. This should include "Missing" positions within SIDHAS and outside.
Work with BU director, COP of SIDHAS to help identify positions that can be funded by SIDHAS or other new projects.
Spearheading business development in Nigeria, including collaboration and resource mobilization of staff to work on proposals in coordination and consultation with COPs
Broadening potential partners knowledge of FHI 360 as an expert implementer of projects outside of health
Central point of contact with Sectors for new opportunities in Nigeria
Work with HQ to develop approaches suited to Nigeria – in particular as regards pricing, and making strategic cases for using company funds when absolutely necessary
Chief of security and safety for all FHI360 staff working in or visiting Nigeria

Applied Knowledge & Skills:
Comprehensive knowledge of theories, concepts, and practices in project management, process development and execution
Excellent and demonstrated public relations, policy, representation, and diplomacy skills required
Excellent oral and written communication skills
Strong consultative and negotiation skills
Strong critical thinking and problem solving skills to strategize, plan and manage resources for successful completion of projects (ADD)
Ability to motivate, influence and collaborate with others
Ability to speak the country's language
Ability to build positive local working relationships with local communities, district/state/national government officials, UN and other multilateral bodies and donor representatives.
Deep knowledge of FHI 360 budgeting, financial management, human resources and compliance policies
Ability to analyze and establish effective and supportive cross- program coordination, organizational procedures, and management systems.
Problem Solving & Impact
Decisions and actions have a significant impact on management and operations.
Problems encountered are moderate to complex and highly varied.
Exercises judgment to meet business strategies and develops objectives that align with organizational goals.

Supervision Given/Received:
Sets goals, objectives, timelines and budgets for projects under his/her management and leads coordination with other projects/departments in achieving strategic goals for the country.
Leads coordination of resources for ongoing program/projects across functional areas and addresses/ resolves issues.
Oversees project implementation for projects under his/her portfolio
Oversees shared services for entire country office
Typically reports to a Regional Director

Qualifications/Requirements:
Masters Degree or its international equivalent
Knowledge/Information Services, Communications, Education, Environment/Health, Behavioral, Life/Social Sciences, International Development, Human Development or Related field.

Certifications:
Certification in Project Management.
Qualification in Humanitarian action and/or Project Cycle Management and/or Monitoring and Evaluation.

Experience:
Typically requires a minimum of 12 years with project management experience.
Demonstrated experience in sector specific and multi sector project management and implementation.
Demonstrated strategic planning, staff development and capacity building experience.
Demonstrated experience in leading and managing complex projects that are strategic in nature and national/international in scope
Must be able to read, write, and speak fluent English; fluent in host country language.
Experience operating in challenging environments
Experience working in a non- governmental organization (NGO).

Technology to be Used:
Personal Computer, Microsoft Office (i.e. Word, Excel, PowerPoint, etc.), e-mail, telephone, printer, calculator, copier, cell phones, PDAs and other hand held devices.

Travel Requirements:
Greater than 25%

Typical Physical Demands:
Typical office environment
Ability to sit and stand for extended periods of time.
Ability to lift 5-50 lbs.

Method of Application:
All potential job applicant should copy link attached below and paste on a browser to Apply:

https://jobs-fhi360.icims.com/jobs/16648/country-director-iii/job

Application Deadline: Not Specified [Apply Speedily].

HWN..........a division of Tripple World Africa Network!
: 2016-02-29 | : 805
---