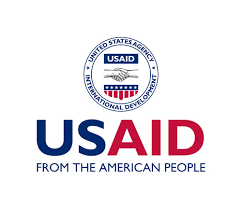 USAID is currently recruiting to fill the following positions:

Position 1: Nutrition Consultant for HIV/AIDS and OVCs (Nigeria or remote)

Summary:
The SPRING Project in Nigeria is looking for a nutrition consultant that specializes in the context of HIV/AIDS guidance and training for orphans and vulnerable children (OVCs) ages 0-17 years. We are looking for an international or Nigerian local consultant to complete this work. If an international consultant is selected, work can be done remotely, with some travel to Nigeria. This consultancy will take place between February - May/June, 2016.

The SPRING Project is a five-year cooperative agreement funded by USAID. SPRING's overarching vision is to reduce undernutrition, prevent stunting, and work with women and children on reducing anemia. By providing state-of-the-art technical support, SPRING aims to strengthen country efforts to scale up high-impact nutrition practices and policies to improve maternal and child nutrition outcomes. SPRING's experienced implementation team consists of experts from JSI Research and Training Institute, Inc., Helen Keller International, The International Food Policy Research Institute, Save the Children, and The Manoff Group.

To date, SPRING has been funded in Nigeria entirely with PEPFAR funding, which focuses on those living with and affected by HIV. SPRING has been working since 2012 on rolling out the nationally adapted infant and young child feeding (IYCF) training package, working with NGOs that work with orphans and vulnerable children (OVCs). The project works through two PEPFAR-funded mechanisms—the Umbrella Grants Mechanism, made up of the Nigerian CSOs SMILE and STEER, and the Local Partners for Orphans and Vulnerable Children, made up of the CSOs ARFH, HIFASS, and WEWE. For the current fiscal year, SPRING has been asked by STEER and WEWE to assist them with additional programming linking nutrition to their OVC target audience.


World Health Organization (WHO) recently issued a national guideline on infant and young child feeding (IYCF) in the context of HIV/AIDS. The project has begun collecting existing local and international materials and training packages related to nutrition and HIV used by the CSOs to be reviewed by the consultant. Additional data gathering and production of a training package suitable for use by the CSOs for the communities they serve will be needed. The completed training package will be used to train a cadre of approximately 125 master trainers from government and CSO staff across five Nigerian states and the package will remain available for the CSOs to use in the future to train additional master trainers.

Objectives of Consultancy:
The purpose of this activity is to provide materials and training on nutrition in the context of HIV/AIDS that will cover guidance for working with OVCs aged 0-17 years and relevant information for community volunteers and civil society organizations. The consultant will work closely with SPRING/Home Office technical providers, SPRING/Nigeria staff, and an existing artistic team (a graphic designer and illustrator) to adapt and design a training package that ensures integrity, appropriateness of materials for the Nigerian context and intended audience, and visual consistency with other SPRING/Nigeria products.

Duties/Responsibilities:
The consultant will be tasked with leading the adaptation and development of the training materials and assisting with the design and execution of a master training.
Review materials already collected from the CSOs and international sources for their ability to be adapted for the target audience in Nigeria.
Locate additional source material as appropriate.
Collaborate with SPRING and the STEER and WEWE CSOs to lead the development of a training package of a course for 3-5 days.
Lead pre-testing of the training materials and adapt them as necessary.
Train 5 SPRING staff as master trainers.

Material collection and desk review:
3 days

Recommendation and plan for training package adaptation (training outline).

Development of training package, specific for Nigeria and OVCs 0-17 years:
20 days

Training package content, sketch layout, and ideas for appropriate illustrations and graphics (including execution of requested revisions from SPRING and USAID)


Conduct a training for SPRING staff on training package in Abuja:
5 days

Training report.

Qualifications/Requirements:
Doctor or nurse; or Master's degree or PHD in public health, nutrition, or related field. Technical knowledge and previous work in the field of nutrition and HIV/AIDS required.
Experience in developing or adapting training materials/packages.
Experience in training of trainers.
Familiarity with Anglophone West Africa, particularly Nigeria.
Experience working with Ministries of Health and Women's Affairs highlight desirable.
If international consultant, ability to travel is required.

Position 2: Chief of Party (COP)

summary:
The Chief of Party (COP)serves as the representative and primary technical and management specialist for the SPRING/Nigeria Project. S/he is responsible for leading, strategic planning, managing and implementing the SPRING project in Nigeria, comprised of staff from both HKI and SC. The COP will serve as the primary focal point for communications with USAID/Nigeria. This HKI position will be based in Abuja, Nigeria and will supervise all locally hired staff. The COP will report to both the HKI Country Director in Abuja, Nigeria, as well as the SPRING Country Support Team Lead based in Arlington, VA.

Duties/Responsibilities:
Provide strategic leadership and direction for SPRING/Nigeria. Identify opportunities for project growth and development as well as collaboration with other projects/programs and government counterparts in the current 16 implementation states.
Develop and oversee all aspects of the SPRING/Nigeria project.
Manage relationships and ensure regular communication with counterparts in the Government of Nigeria, SPRING partners (SMILE, STEER, ARFH, HIFASS, and WEWE), USAID, and other key stakeholders at country level as well as SPRING/HQ.
Lead development of work plans, scopes of work, and budgets. Secure approval from SPRING HQ and USAID/Nigeria as needed.
Prepare project budgets and monitor expenses. Supervise a team of high performing national technical and operations staff.
Oversee implementation of all project activities, and ensure performance of the project team against targets. Take corrective action where necessary.
Ensure the technical integrity of the project. Identify technical assistance (TA) needs, and work with SPRING/HQ to identify appropriate TA providers.
Develop and oversee project monitoring and evaluation (M&E) in collaboration with the project's M&E officer. Ensure use of data for decision making, and ensure timely quality reporting to SPRING HQ, USAID/Nigeria, and USAID/Washington.
Ensure compliance with HKI and SPRING policies and procedures, as well as USAID rules and regulations related to finance and administration, sub-awards and grant compliance. Comply with Nigerian laws and regulations.
Represent SPRING in national and regional forums. Document program successes and serve as an advocate for SPRING/Nigeria.
Represent SPRING global program interests at country level, and contribute to SPRING global success at global level.
Travel domestically and internationally as needed, up to 30%.

Qualifications/Requirements:
Masters degree in nutrition, public health, social sciences, international development, or a related field, plus at least 8 years of relevant experience leading, managing and implementing large international development projects in nutrition, public health, behavior change communication, community development, or a related field, or equivalent combination of education and experience.
Demonstrated success across the whole range of project management responsibilities: strategic program planning; work planning and budgeting; financial, administrative, contractual management and oversight; relationship management with multiple clients; oversight of program monitoring and evaluation; and documentation of results for USAID-funded programs.
Superior leadership, management and communication skills, including demonstrated experience interacting with U.S. Government agencies, host country governments and other relevant stakeholders.
Excellent English language skills, both written and spoken, with strong presentation skills. Able to prepare reports with appropriate content requiring little to no editing and to prepare and disseminate project findings, success stories and other documents effectively.
Strong interpersonal skills in dealing with external contacts, as well as internal colleagues; demonstrated capacity to network and to develop and maintain productive relationships.
Demonstrated successful experience in managing teams for high productivity. Proven ability to supervise and mentor staff from different cultures.
Proficient at Microsoft software packages: Word, Excel, PowerPoint, Outlook.
Willingness and ability to travel, as required.
Nigeria nationals encouraged to apply. Expatriate allowances are not available for this assignment. Non-nationals are welcome to apply if they are authorized to work in Nigeria.

Method of Application:
Al potential job applicants must submit a resume and a brief cover letter explaining their qualifications and experience with this type of work to:

jobs@spring-nutrition.org

NB:
Applicants must include the title of the position they are applying for in the subject line of email or else their resume will not be reviewed (Nutrition Consultant for HIV/AIDS and OVCs).
Applicants will be reviewed on a rolling basis, so please do not wait to submit your resume!

Application Deadline: Not Specified [Apply Speedily].

HWN........a division of Tripple World Africa Network!
: 2016-02-29 | : 1001
---