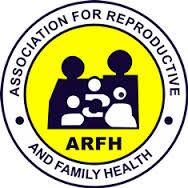 Association for Reproductive and Family Health (ARFH) is one of the leading Nigerian Non-Governmental Organizations implementing programs for improving Sexual and Reproductive Health (SRH), Care and Treatment of HIV/AIDS, Tuberculosis (TB) and Malaria, etc. We offer professionals, opportunities for career advancement, good working environment and competitive remuneration. We seek applications from qualified persons for the following position in a USAID funded OVC project: Local Partners for Orphans and Vulnerable Children Project in Region One: Lagos/Rivers/Akwa lbom States:

Position: Regional Program Advisor

Location: Uyo in Akwa-Ibom State - Nigeria.

Reports To: Chief of Party and working closely with the Director of Programs.

Duties/Responsibilities:
Ensure effective technical lead of DVC programming implementation activities of the projects in Rivers & Akwa lbom states.
Contribute to operations and technical reviews of OVC strategies in relevant areas of programming and ensure it reflects strategic plans at national level as well as donor priorities.
Provide technical support through oversight visits, coaching, mentoring and integrated supportive to direct reports (staff) and partners on the project. • Provide leadership to the development of annual work plans as well as state level monthly/quarterly implementation work plans for partners on the project
In collaboration with· the leadership of partner organizations, identify key process weaknesses and capacity gaps with potential to hinder effective delivery of quality programmes. Incorporate remedial actions in technical assistance and capacity building plans.
Oversee the quality implementation and support of ongoing programming based on robust grant management and monitoring and evaluation systems
Ensure adherence to all donor requirements in programme, activiyes, reports, security, procurement, HR andfinancial grant management protocols.
Provide guidance to senior program staff to ensure that data on OVC is used effectively for advocacy and realignment of project implementations as necessary.
Oversee donor and internal narrative reporting, ensuring that all reports are of high quality and meet the standards of ARFH and donor requirements.
Ensure mentorship for program staff in order to maintain a high standard of capacity for the implementation of quality programming. Oversee performance evaluation process for all the projects staff.
Work with Chief of Party and working closely with the Director of Programs and other directors to establish and maintain relationships with other agencies and organiiations on all programming aspects and to meet community needs.
Establish and maintain relationship with the relevant coordination bodies and line ministries to promote advocacy priorities on theOVC project.
Provide support to Chief of Party and working closely with the Director of Programs and other directors to represent the organization with governmental bodies, stakeholders and donors.
Prepare relevant reports including quarterly, half-year and end of year reports, positive results achieved on the project and lessons learnt and ensure they are shared with stakeholders including the donor in a timely manner.
Coordinate project review meetings, project monitoring and evaluation, reporting and documentation.
Participate in: development process of donor proposals - log frames, narratives and budgets ­ based on sector and ARFH's priorities.

Qualifications/Requirements:
Applicants must have a University degree in the social sciences with Master's degree in Public Health or related field. Possession of a PhD will be added advantage.
Minimum of 10 years working experience on donor funded HIV/AIDs (PMTCT/eMTCT, Nutrition), OVC, family centered and community based projects in Nigeria with good knowledge of national health programs, health system, NGOsiCBOs and collaborative relationship and liaison with community leaders.
Excellent writing and oral communication skills, with proficiency in MS Word, Excel, Power point and NOMIS.
Experience and good understanding of USAID principles and procedures will be added advantage.

Method of Application:
All potential job applicants should send their comprehensive Curriculum Vitae and cover letter in ONLY one attachment (MS Word document) explaining suitability for the job to:

programs@arfh-ng.org.

NB:
Please indicate the title of post applied for in the subject line of the email.
Only shortlisted applicants will be contacted.
Applicants are advised to provide their functional emails/mobile phone numbers on the application letter as well as three professional referees.
Candidates must provide functional e-mail addresses and telephone numbers of the referees.
Eligible female applicants are encouraged to apply. ARFH has a Child Safeguarding policy in place and is an equal opportunity employer (EOE).

Application Deadline: 24th March, 2016

HWN..........a division of Tripple World Africa Network!
: 2016-03-24 | : 1070
---