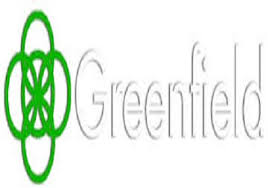 Greenfield Health Management Ltd., a national health management and maintenance organization with Headquarters at Enugu and branches across the six geopolitical zones of the country is currently recruiting to fill the following positions:

Position 1: Chief Executive Officer/Managing Director

Qualifications/Requirements:
Minimum of first degree or its equivalent
Post graduate qualification in Management, Public Health. Health Management, Health Economics, Insurance or other related fields
Certification in andlor professional membership of Health, Management and Health Insurance related bodies shall be an added advantage
ICT savvy
Minimum of 15 years experience post-NYSC
Minimum of 7 years experience in senior management position in related field
Attendance of related courseslworkshop/seminars etc.

Duties/Responsibilities:
Responsible to the Board of Directors for the management of day to day operations of the Company, adhering to the direction andd policies established by the Board. Must be versed in general management with managerial and leadersrup abilities. Must have excellent analytical skills: good interpersonal relationship. integrity; eyes for details and sound decision making skills.
Age: Not more than 50 years.

Salary/remuneration:
Very attractive, highly competitive and negotiable.

Position 2: Staff Nurse/Midwife (RN/RM)

Location: Kaduna Branch

Qualifications/Requirements:
Must be registered with the Nursing and Midwifery Council of Nigeria as staff nurse (RN)or Midwife (RM),
Must have 2-4 years cognate experience in a reputable organization, preferably Health Management Organization

Duties/Responsibilities:
Hospital accreditation, Quality assurance visitations; Vetting of bills; Medical Claims; Issuing of authorization codes; Client and Hospital visitation; Good interpersonal relationship skills as well as strong work ethics and confidence; Good critical thinking skills, clinical expertise and good judgment in handling schedules; Excellent leadership quality and team moving skills.
Age: Not more than 40 years.

Salary/remuneration:
Very attractive, highly competitive and negotiable.

Method of Application:
All potential job applicants should send their CVs, applications and three verifiable references, attaching all credentials and Birth Certificates or Statutory Declaration of
Age to:

Head, Administration and Human Resources Department,
Greenfield Health Management Limited,
5B, Ihiala Street, Independence Layout,
Enugu State, Nigeria.

NB:
Only shortlisted candidates will be invited for interview.

Application Deadline: 29th March, 2016

HWN.........a division of Tripple World Africa Network!
: 2016-03-29 | : 1152
---