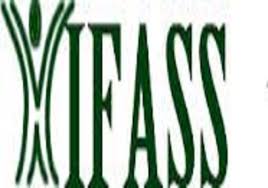 Health Initiatives for Safety and Stability in Africa (HIFASS), is a non-profit organization registered in 2007 in Nigeria with a core objective of expanding quality health care and treatment in Africa.

Health Initiatives for Safety and Stability in Africa (HIFASS) is currently recruiting to fill the following positions:

Position 1: Monitoring and Evaluation Officer/Data Entry Manager

Location: Abuja - Nigeria.

Qualifications/Requirements:
For entry to this position, a first degree in one of the following is required: Public Health, Statistics, Biochemistry, Microbiology, Mathematics, Computer Science, and any other science-related discipline.
Work requires a minimum of three years of experience in the field of Monitoring and Evaluation, and Data Management or a combination of relevant training and experience.

Position 2: Program Administrative Specialist/M&E Officer

Locations: Akwa-Ibom, Bauchi, Maiduguri - Nigeria.

Qualifications/Requirements:
BA, BSc, RN/RM or a degree in health related discipline with 5 years post NYSC, a minimum of 3 years experience in health services management position or similar experience.
Experience must include planning, organizing, and directing such health services management activities as medical logistics, medical facilities management, medical records management, medical reporting and budget.

Position 3: Data Specialist

Location: Lagos State - Nigeria.

Qualifications/Requirements:
Higher National certificate in Medical Laboratory Science (Technician) is required
Certificate in computer application and Microsoft package
Experience in use of Excel and other statistical software packages
Three years working experience in Medical or Research Laboratory required

Position 4: Laboratory Program Specialist – Molecular Diagnosis

Location: Lagos State - Nigeria.

Qualifications/Requirements:
Bachelor's degree in Medical Laboratory Sciences.
Registered and licensed by the Medical Laboratory Science Council of Nigeria.
Minimum of 3years experience in molecular diagnosis of HIV/AIDS, Malaria, and TBPractical experience with TaqpMan 96 is an added advantage.
Skills/Abilities:
Management of integrated laboratory services.
Experience in supervision of laboratory staff.
Ability to train and mentor staff in laboratory detection and diagnosis of infectious diseases.
Good understanding of laboratory military program and net-working.
Knowledge of Internal and External Quality Control programs in laboratory services.
Excellent computer skill (including laboratory information system)
Ability to work as a part of a team, but self-managing of own time
Excellent written and oral communication skills.

Method of application:
All potential job applicants should send a Cover letter and Resume to The Human Resources Manager (HIFASS) via e-mail in MS Word Document format to:

careers@hifass-hfi.org

NB:
Quote the position title as SUBJECT of the email.
Only shortlisted candidates will be contacted for an interview.

Application Deadline: 25th March, 2016.

HWN............a division of Tripple World Africa Network!
: 2016-03-25 | : 752
---