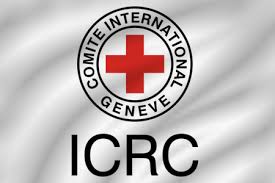 International Committee of the Red Cross (ICRC) is currently recruiting to fill the following position:

Position: Accident and Emergency Room Nurse

Duties/Responsibilities:
Responsible for the organization, implementation of standard operational procedures and providing support to the hospital nurses in delivery of quality emergency surgical care to patients
Contributes to organization of the set-up of the Accident & Emergency (A&E) department at State Specialist Hospital Maiduguri
Clinical supervision of operational activities in the Accident & Emergency area
Establishes a sound working relationship with the hospital staff involved in emergency care
Contributes to good stock control and efficient use of hospital equipment
Compiles clinical data from Accident & Emergency department

Qualifications/Requirements:
Registered Nurse with 2-3 years of experience A&E room and in surgical care
Provide support and education to medical staff and nurses in the Emergency department especially in the management of critical surgical emergencies.
Proven ability to work with people of varied cultural and social backgrounds
Flexible, diplomatic and able to work independently and as part of a team
Excellent analysis and problem solving skills
Ability to clinically supervise ongoing work practice, safe staffing levels and problem solving
Good coordination and communication skills.

Personal Attributes:
Very good communication skills, especially when it comes to speaking and listening
Emotional stability and to be able to work in stressful and traumatic situations, while keeping empathy towards patients
Flexibility and quick response capacity to endure recurrent changes in working schedule, to be able to work for long hours and act swiftly in emergencies.
Great interpersonal skills, to be able to work well with a variety of situation with different people.
Good physical endurance and to be able to perform frequent physical tasks, standing for long time while maintaining good energy
Good problem solving skills and to be able to think quickly and address problems as/or before they arise.
Be able to maintain respect to his/her patients, colleagues and profession/duty in different circumstances.

Method of Application:
All potential job applicants should send their CVs, application letter and contact details of three referees to:

ABJ_Recruitment_Services@icrc.org

NB:
Please clearly indicate Position Title, Eg; "Accident and Emergency Room Nurse" as the subject of your application (Applications intended for this role without this subject will not be treated).
Only shortlisted candidates will be contacted.
ICRC will not request for any monetary payments from applicants at any stage of the recruitment process.
The International Committee of the Red Cross (ICRC) is an impartial, neutral and independent organisation whose exclusively humanitarian mission is to protect the lives and dignity of victims of armed conflict and other situations of violence and to provide them with assistance.

Application Deadline: 25th March, 2016 (Late application will not be considered).

HWN...........a division of Tripple World Africa Network!
: 2016-03-25 | : 781
---