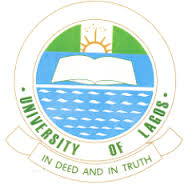 Kessington Adebukunola Adebutu Foundation (KAAF), Maternity and Laboratory Centre (KMLC), University of Lagos is currently recruiting to fill the following positions:

Position 1: Full-Time Nurse

Duties/Responsibilities:
Examining and monitoring pregnant women
Assessing care requirements/writing care plans
undertaking antenatal care in hospitals and GP practices
carrying out screening tests
providing information, emotional support and reassurance to women and their partners
taking patient samples, pulses, temperatures and blood pressures
caring for and assisting women in labour
monitoring and administering medication, injections and intravenous infusions during labour
monitoring the fetus during labour
advising about and supporting parents in the daily care of their newborn babies
helping parents to cope with miscarriage, termination, stillbirth and neonatal death
writing records
tutoring student midwives

Qualifications/Requirements:
Candidate must possess a first degree in B.Sc Nursing from a recognized University
2-3year experience
Licensed and certified with the Midwives Council of Nigeria (NWCN)
Key skills for Midwives/Nurse
Excellent team working skills
Interpersonal and communication skills
Strong observational skills
Excellent attention to detail
Patient care
Drug therapy.

Salary/Remuneration:
N85,000:00

Position 2: Full-Time Pharmacist

Duties/Responsibilities:
Liaising with doctors, nurses and other health care professionals to ensure safe, effective and economic delivery of drug treatment
Attending ward rounds; involved in selecting treatments for patients with all types of conditions, taking into consideration patients' drug history
Evaluating interventions to improve prescribing within the health care team
Playing a vital role in clinical budgeting and on finance committees; acting on the drug therapeutic committees where overall policy is determined in relation to drug usage, new products, clinical trials, infection control, etc
Managing the purchase of medicines for the whole hospital
Contributing to research activities.
Preparing medications by reviewing and interpreting physician orders; detecting therapeutic incompatibilities.
Controlling medications by monitoring drug therapies; advising interventions.
Maintaining pharmacy inventory by checking pharmaceutical stock to determine inventory level; anticipating needed medications and supplies; placing and expediting orders; verifying receipt; removing outdated drugs.
Generating revenue by calculating, recording, and issuing charges.
Preparing reports by collecting and summarizing information

Qualifications/Requirements:
Candidate must possess a first degree in Pharmacy (B. Pharm) from a recognized University.
Supply Management, Organization, Integrity, Reporting Skills, Attention to Detail, Dependability, Creating a Safe and Effective Environment, Quality Focus and Analyzing Information.
2-3year Experience in hospital pharmacy
Licensed and certified with the Pharmaceutical Council of Nigeria (CPCN) and Pharmaceutical Society of Nigeria (PSN)

Salary/Remuneration:
N130,000:00

Method of Application:
All potential job applicants should address their applications to:

The Hospital Manager,
KAAF Medical Laboratory and Maternity Centre (KMLMC),
Beside UNILAG Medical Centre,
University of Lagos, Akoka-Yaba
Lagos State, Nigeria.

Application Deadline: Not specified [Apply Speedily].

HWN........a division of Tripple World Africa Network!
: 2016-03-31 | : 607
---