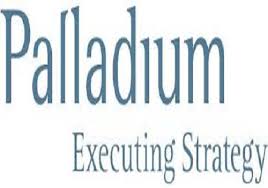 Palladium develops and delivers solutions that create positive impact for communities, businesses, societies and economies.

We transform lives and create enduring value by working with governments, corporations and non-profit organisations.



Palladium is currently recruiting to fill the following positions:



Position 1: Senior OVC M&E Resident Advisor



Location: Abuja, Nigeria.



Duties/Responsibilities:

Work with the FMWASD on updating a directory of OVC partners in country

Provide technical support to the FMWASD on the revision and harmonization of OVC data collection tools

Support revisions to the National OVC Monitoring Information System (NOMIS) based on updates of national OVC tools

Develop/updated NOMIS guidance and standard operating procedures (SOPs)

Build capacity of national, state, and LGA government staff on utilization of data generated from the National OVC Monitoring Information System (NOMIS)

implementation of research studies to collect OVC monitoring, evaluation, and reporting (MER) indicators from implementing partners



Qualifications/Requirements:

Minimum of a master's degree required; degree should be in monitoring and evaluation, public health, child development, social work, community development, psychology or a related field

7+ years of monitoring and evaluation experience, including M&E of national initiatives and public health programs and developing M&E Plans. Sound understanding of indicators, data collection methodology, data quality issues; ability to develop indicators and data collection tools and assess data quality

A minimum of four years of OVC M&E experience in Nigeria

Nigerian national



Key Competencies:

Demonstrated experience in providing technical assistance to national and local governments as well as to non-governmental organizations

Experience in strengthening the demand for data and facilitating the use of information in the decision-making process at different levels - from LGA to state to national levels

Demonstrated experience in facilitating meetings with broad groups of stakeholders representing the government, international donors, programs, and communities

Demonstrated skills in training and capacity building through technical assistance and mentoring. This includes strong skills in public speaking, curriculum development, and delivering trainings and workshops

Strong writing skills and experience in reporting to international donors, including the US Government

Willingness to work with a team of Nigerian and US-based staff in a challenging environment with short deadlines and a demanding portfolio of activities

Willingness to travel throughout Nigeria.



Position 2: Master Trainer Consultant



Location: Abuja, Nigeria.



Duties/Responsibilities:

Develop skills and expertise on the VRBFP approach as well as how to facilitate training events for health personnel using a VRBFP curriculum, through a four-day Palladium-hosted training event

Build relationships with community/religious leaders, sharing the VRBFP approach and generating buy-in for health facility personnel training events

Execute two-day training events on the VRBFP approach-using a Palladium-designed curriculum-in up to four primary health facilities across the state, for various cadre of health personnel. Day one of the training will build skills on the VRBFP approach, and day two will focus on action planning

Conduct post-training follow-up activities in-person, to including filling capacity building gaps through coaching and mentorship on the VRBFP approach

Develop (in coordination with the Training Officer and Project Manager) and disseminate materials to support the implementation of facility action plans. * Materials can include posters, pamphlets, job aids, and other products

Hold regular debrief sessions with the VRBFP Project Team (Training Officer and Project Manager)

Performs other related duties and responsibilities as assigned



Qualifications/Requirements:

Minimum of a Bachelor's degree in Public Health or other related discipline from a recognized institution. Educational background in nursing, midwifery and family planning preferred

At least 5 years of professional experience, with emphasis on training/building capacity

Fluency in Hausa and English



Key Competencies:

Experience with FP service delivery preferred

Knowledge of rights-based family planning principles a plus

Experience managing effective relationships with community and religious leaders.

Willing and able to travel throughout Kaduna state regularly to support project activities.



Position 3: Consultancy Announcement - OVC Study Coordinator



Location: Abuja, Nigeria.



Qualifications/Requirements:

Advanced degree in Public Health, such as Epidemiology, Biostatistics, or a related field

5+ years of experience in public health and/or social service research

Training and certification in research ethics

Excellent oral and written communication skills in English and local languages.



Key Competencies:

Experience in planning and managing the operations of large scale household surveys, preferably involving data collection with program beneficiaries

Experience in training and leading survey teams in rural and urban settings in Nigeria

Experience in conducting data quality audits and quality assurance processes

Demonstrated knowledge of OVC programs preferred

Demonstrated project management and operations skills including team building and team management

Strong interpersonal, writing, presentation, and organizational skills

Demonstrated problem solving, analytic, financial, and evaluative skills

Attention to detail and ability to effectively and efficiently perform multiple tasks and balance competing priorities within a required timeframe

Ability to travel to and work throughout Nigeria.



Method of Application:

All potential job applicants should copy respective links attached below and paste on a browser to Apply:



Position 1:

http://grminternational.force.com/Careers/ts2__JobDetails?jobId=a0I6F00000Z8vJ4UAJ&tSource=



Position 2:

http://grminternational.force.com/Careers/ts2__JobDetails?jobId=a0I6F00000Z91UqUAJ&tSource=



Position 3:

http://grminternational.force.com/Careers/ts2__JobDetails?jobId=a0I6F00000Z8vQtUAJ&tSource=



Application Deadline:

Position 1: 4th June, 2016.

Position 2: 30th April, 2016

Position 3: 4th June, 2016.



HWN............a division of Tripple World Africa Network!
: 2016-06-04 | : 674
---