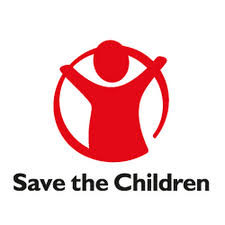 Save the Children (Nigeria) is a leading international organization helping children in need around the world. First established in the UK in 1919, separate national organizations have been set up in more than twenty-eight countries, sharing the aim of improving the lives of children through education, health care and economic opportunities, as well as emergency aid in cases of natural disasters, war and conflict. In Nigeria, Save the Children has been working since 2001. The early focus was on getting children actively involved in shaping the decisions that affect their lives. Today, Save the Children is working in seven federal states - Zamfara, Yobe, Jigawa, Katsina, Kano, Bauchi and Kaduna - focusing on providing basic healthcare and protecting children.

Save the Children Nigeria is currently recruiting to fill the following position:

Position: Senior Maternal Newborn Health Technical Manager.

Location: Abuja, Nigeria.

Job Description:
The Senior Maternal and Newborn Health (MNH) Specialist will provide leadership in all maternal and newborn health-related technical areas, with a particular focus on newborns as the Technical manager of the Saving Newborn Lives (SNL) project.
S/he will provide state-of-the-art technical inputs into the development of the content and implementation strategies for evidence-based, high impact NBH interventions.
S/he will advance the MNH work of Save the Children in Nigeria though a strong focus on internal programming, national policies and external partnerships.
S/he will oversee newborn health-focused projects and studies, ensuring sound management and effective implementation through each project team.
Externally, s/he will work in close collaboration with external partners, including the Federal Ministry of Health (FMOH), in particular the Reproductive, Maternal and Child Health divisions; relevant national-level Technical Working Groups (TWGs) and sub-committees; WHO, UNICEF, and other UN agencies; development partners; NGOs; research institutions; and other stakeholders.

Duties/Responsibilities:
Technical and Advisory Support:
Technical Leadership
Provide technical leadership and support to the MNH components of Save the Children's projects, in particular newborn health
Provide leadership and technical assistance in newborn health to the FMOH and other in-country development partners, including support to the development of relevant newborn health-focused national plans, strategies and policies
Provide technical assistance for the development and implementation of newborn health-related behavior change strategies and activities
In collaboration with Monitoring, Evaluation, Accountability and Learning (MEAL) colleagues, support the development of feasible and effective monitoring approaches for newborn health-focused interventions and projects
Coordinate with external partners (including but not limited to FMOH, National Primary Healthcare Development Agency NPHCDA, JSI/TSHIP, CHAI, JHPIEGO/MCSP, Mama Ye, Society for Family Health, Wellbeing Foundation, Society for neonatal medicine (NISONM), Pediatrics Association of Nigeria) to support the development of training manuals, supervision and monitoring tools, communication materials, job aids and other technical materials to support the implementation of newborn health interventions
Conduct periodic field visits to Save the Children health projects and studies to monitor the technical quality of newborn-focused interventions
Initiate and lead the Save the Children Nigeria internal MNH technical meetings ensuring that all Save the Children projects working on newborn health coordinate and collaborate effectively,
promoting the sharing of technical resources, learning and mutual support
In collaboration with MEAL and other technical colleagues, develop research protocols and tools related to newborn health and support newborn health-focused research activities
Prepare research papers, presentations and scientific articles based on primary research conducted by Save the Children projects and studies, and collaborate with other technical experts to identify suitable opportunities for sharing evidence from Save the Children newborn health-focused programming.
Representation, Networking and Advocacy
Stay abreast of the latest newborn health technical evidence and data, both global and Nigeria-specific, and periodically share with technical and programme colleagues
Serve as Save the Children Nigeria's principal focal person for all newborn health-related issues, liaising with the MOH, UN agencies, other NGOs, donor agencies, academic and research institutions, professional bodies and other in-country stakeholders as appropriate
Represent Save the Children Nigeria's newborn health priorities and projects in professional circles, including meetings, conferences and presentations
Ensure Save the Children's active participation and contribution to policy dialogue and engagement at the national level, including relevant TWGs, sub-committees and other forums
In collaboration with the Head of Health and Child Survival, ensure that Save the Children Nigeria's newborn health-focused programming and strategic ambition is effectively communicated to and supported by other Save the Children entities, including Save the Children members and the Health and Nutrition Global Initiative.

Strategy and New Business:
Work with the Head of Health and Child Survival and Director of Programme Development & Quality (PDQ) to develop new newborn health-focused projects and studies
Ensure that newborn health is well represented in Save the Children strategies, both Nigeria-specific and global, seeking relevant inputs from a range of internal and external stakeholders and leading on subsequent operationalization
Contribute to the planning of newborn health components of Save the Children Nigeria's Humanitarian response as required.

Project and Staff Management:
This position reports to the Head of Health & Child Survival
Through sound management practices, ensure the effective implementation of all projects and studies under his / her responsibility (currently: SNL, care-seeking study, ), including proper internal and external reporting and monitoring of expenditure against budget
With support from Head of Health and Child Survival and Save the Children Nigeria's Human Resource Department, lead the recruitment of Save the Children staff in projects under his / her responsibility
Manage and provide support to the staff reporting to this position (currently 2 positions – Senior Newborn Health Advisor, & Project officer, directly and indirectly the MEAL Advisor), implementing effective performance management in accordance with Save the Children policies
Ensure all project staff receive appropriate training in accordance with the HR and staff development policies of Save the Children
Support SNL advocacy activities including national level advocacy linked to the national data profile publication dissemination, acceleration of Kangaroo Mother Care in the country and integrating newborn care into MCH activities and programmes
Support the development, review/adaptation of national training materials, job aids, counselling and behaviour change materials for newborn health
Coordinate and support training and capacity building activities for all MNH and partners
Strengthen mechanisms for monitoring, evaluating and documenting maternal and newborn care services in collaboration with MEAL
Track and prepare monthly and quarterly reports on progress and milestones for SNL, other MNH technical support activities; including documentation of key lessons learnt and successes.

Qualifications/Requirements:
Minimum of a Medical Degree with a Postgraduate qualification in Paediatrics and Public Health, with a minimum of 7 years' Maternal and newborn health experience in field in program implementation.
Essential: at least 5 years health programme experience with I/NGO in Nigeria
Desirable: very good understanding of MNH issues in the Nigeria context, experience with national level technical advocacy.

Additional Skills:
Ability to work effectively both independently (with minimal supervision) and as a member of a team
Commitment to gender equity, child rights
Effective planning and organising skills
Effective interpersonal skills - oral and written communication skills
Computer literacy skills - MS Office applications, Word, Excel, PowerPoint, Spread sheets
Strong skills in building partnerships and in technical advocacy.

Method of Application:
All potential job applicants should click on link attached below to Apply:

Save The Children Nigeria Job Application Link

Application Deadline: 28th October, 2015

HWN..........a division of Tripple World Africa Network!
: 2015-10-28 | : 4411
---