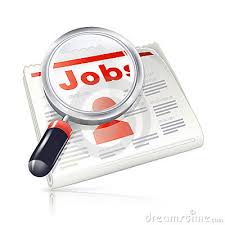 Federal Medical Center, Owo situated in Ondo State - Nigeria is currently recruiting to fill the following position:

Position: Junior Residency Training Program (Medical Doctors).

Description:
Junior Residency Training Program leading to the part I fellowship of the National Postgraduate Medical College of Nigeria (NMPCN) and West African Postgraduate Medical College (WAPMC) in Medicine, O & G, Internal Medicine, Paediatrics, Orthopaedics, Radiology and Surgery.

Job Description:
Successful candidates will be required to perform medical duties assigned to them by their heads of departments including call duties and any other duties assigned by the Medical Director. They are expected to exhibit a very high degree of devotion to duty, otherwise their residency programmes may be terminated at any time

Qualifications/Requirements:
Candidates must possess the MBBS or equivalent qualifications plus full registration with the Medical and Dental Council of Nigeria and evidence of completion of the NYSC scheme or exemption certificate. The candidate is also expected to have passed the primary examination of the either the National Postgraduate Medical College of Nigeria or the West African Postgraduate Medical College as well as show evidence of possession of current practicing license.

Conditions of Service:
As applicable in other tertiary health institutions in the country.

Method of Application:
All potential job applicants who meet the above minimum requirements are to collect an application form from the office of the Head, Clinical Services, Federal Medical Centre Owo on payment of a non-refundable fee of Five thousand naira (N5,000) only.

NB:
All completed application forms with the relevant credentials must reach the Interim Administrator's office on or before the application deadline.

Application Deadline: 24th August, 2015.

HWN...........a division of Tripple World Africa Network!
: 2015-08-24 | : 891
---