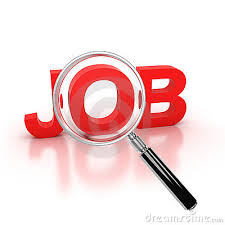 Medical Research Council (MRC) Unit, The Gambia - Works to improve the health of people in the UK and around the world by supporting excellent science, and training the very best scientists.
The MRC Unit, The Gambia is undertaking a rotavirus vaccine impact and effectiveness study in children less than 5 years old residing in Upper River and Central River Regions Health and Demographic Surveillance Systems (HDSS). The proposal aims to assess the impact of a rotavirus vaccine introduction on incidence of moderate to severe diarrhoea (MSD). etiology and adverse clinical consequences.
Medical Research Council (MRC) Unit, The Gambia is currently recruiting to fill the following position:
Position: Research Clinician
Location: The Gambia.
Duration; The appointment is to 31st January, 2017. and is subject to a probationary period of six months.
Job Description:
The PROPEL trial is a clinical vaccine trial which will investigate the potential value of maternal or neonatal vaccination with a pneumococcal conjugate vaccine (Prevenar 13) in preventing pneumococcal carriage (as a surrogate for pneumococcal disease) in the first 20 weeks of life.
The trial will be conducted according to ICH-GCP and local and internationally applicable regulatory standards.
The post-holder will assist the Clinical Trial Co-ordinator in the coordination of all clinical trial activities at the field sites providing supervision and leadership to a very experienced field team.
The post-holder will also provide clinical care to study participants (expectant mothers and their subsequent born infants) and will be responsible, under the leadership of the clinical trial coordinator and PT, for safety reporting throughout the trial.
Qualifications/Requirements:
MB BS or equivalent.
Experience of staff management.
Excellent written and spoken English.
Commitment to working in a multi-disciplinary team.
Excellent interpersonal and verbal/written communication skills.
A flexible and well-organized approach to work and an ability to meet deadlines.
Attentiveness to detail.
Excellent organizational skills.
Willingness to be on-call and work outside the normal working hours.
Practical experience of health research in developing countries.
Previous experience in conducting clinical trials according to ICH-GCP,
Clinical obstetric and/or paediatric experience.
Record of publications in peer-reviewed journals.
Part 1/2 of FWACP (or FWACOG) or equivalent.
Postgraduate qualifications (Master's, Doctoral level).
Excellent IT skills (Microsoft Word, Excel Access).
Ability to work under pressure and a high Degree of attention to detail is required.
Clinical experience in paediatrics/neonates and/or obstetrics would also be highly desirable. Previous experience of clinical vaccine trials and/or of working to ICH-GCP standards would be an advantage..
Salary/Remuneration:
The salary will be paid in Grade 2 and will be dependent on qualifications and experience.
The take home salary for a Research Clinician 1 is 64, 734 Dalasi per month equivalent to a net salary of $1, 618 per month.
Candidates with FWACP part 2 will be appointed as Research Clinician 2 with a take home salary of 71, 437 Dalasi equivalent to $1, 785 per month using the prevailing USD/Dalasi exchange rate.
The salary will be paid in Dalasi and the USO figure quoted above is given as a guide using the prevailing USD/Dalasi exchange rate.
For displaced staff the package will include displacement allowances for family, flights, contribution to school fees for children and shipment of personal effects.
Method of Application:
All potential job applicants should send an email to: hr@mrc.gm
To request an MRC application form and the Job Description.
Completed application forms, together with copies of qualification and a recent CVs should be sent to:
Human Resources Office,
Vacancy for: Junior Database Developer,
MRC Unit, Fajara, P.O. Box 273,
Banjul, Gambia.
Telephone: 00220 4495442-6, 00220 4494072-9
E-mail: hr@mrc.gm Website: www.mrc.gm
Application Deadline: 8th September, 2015.
DWN............a division of Tripple World Africa Network!
: 2015-09-08 | : 931
---