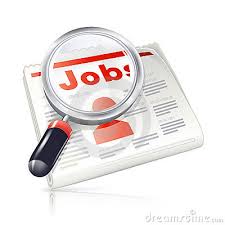 University of Benin Teaching Hospital (UBTH) is currently recruiting in its Junior Residency Training Programme to fill the following positions:

Specialties/sub-specialties:
Position 1: Anaesthesiology
Position 2: Medicine
Position 3: Obs. & Gynaecology
Position 4: Gen. Surgery
Position 5: Radiology
Position 6: Oral & Maxillofacial Surgery
Position 7: Preventive Dentistry
Position 8: Restorative Dentistry
Position 9: Oral Pathology
Position 10: Mental Health
Position 11: Ophthalmology
Position 12: Child Health
Position 13: Morbid Anatomy
Position 14: Chemical Pathology
Position 15: Medical Microbiology
Position 16: Haematology
Position 17: Neurosurgery
Position 18: ENT
Position 19: Cardiothoracic Surgery
Position 20: Urology
Position 21: Orthopaedics & Trauma
Position 22: Plastic Surgery
Position 23: Paediatric Surgery
Position 24: General Dental Practice

Qualifications/Requirements:
Candidates for the post must be fully registered with the Nigerian Medical and Dental Council and licensed to practice in the extant year. In addition, they are expected to produce evidence of completion of NYSC, or exemption from Service. All prospective candidates must possess the Primary Fellowship of either postgraduate medical College in the relevant discipline.

Conditions of Service:
These are as applicable in the Federal Public Service coupled with dictates of the Postgraduate Colleges and UBTH's own Conditions of Service

Method of Application:
All potential job applicants are advised to download the application form (free of charge) from the UBTH website: www.ubth.org

Application Submission:
Completed application forms should be submitted to the Office of the Deputy Director (Human Resources) on or before the application deadline. Candidates are to request the Universities they attended to forward their transcripts to the undersigned on or before the closing date.
Also to be submitted are Referees letters (One each from a former lecturer a trainer in the prospective department and a public servant not below the rank of a Director who should attest to their character, conduct and academic prowess).

Application Deadline: 28th September, 2015

Screening Examination:
Screening examination at Departmental levels shall hold on 8th of October, 2015.
This shall be followed by an Aptitude test on the 9th of October, 2015.
Oral interview is slated for 10th and 11th of October, 2015.
Only shortlisted candidates shall be invited for written/oral interviews.

Signed:
Mr Clement Igbelokotor.
Dep. Director (Human Resources).

HWN.........a division of Tripple World Africa Network!
: 2015-09-28 | : 950
---