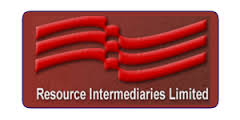 Resource Intermediaries Limited (RIL) is a company registered in Nigeria to engage in outsourcing services. We focus on three key areas; Human Resource Management, People Placement and Learning & Development. At RIL people management is at the heart of ALL we do; easing business burdens is why we do it.

Resource Intermediaries Limited (RIL) is currently recruiting to fill the following position:

Position: Medical and Wellness Consultant

Job Description:
To render advisory service with regards to medical matters, focusing on implementation and promoting initiatives as a way to induce behaviour change in staff on prevailing health related matters.

Duties/Responsibilities:
Plan and manage the health & Wellness framework for the bank
Plan and Deliver Wellness education to staff.
Ensure the availability and provision of adequate and good quality healthcare to staff
Facilitate awareness and educate staff on health preservation, conducting health promotion events.
Coordinate development of the workplace health policy updates and encourage staff to participate in health improvement programs.
Track lost time due to illness and productivity due to illness and promptly communicate health related emergencies i.e. epidemic that might impact staff.
Contribute to the monthly employee services operational report.
Gather and disseminate health/medical related data that will be beneficial to the employees.
Organize training programs and train staff members on health issues
Implement health promotion initiatives as a way to induce behaviour change in staff on prevailing health related changes.
Execution of the yearly health-week in collaboration with the Employee
engagement manager.
Optimal use of medical resources
Key Performance Measures:
Depth of medical scheme of the bank
Level of satisfaction of staff with regards to the medical services rendered
Quality of medical policies developed with regards to staff
Degree of success of health maintenance workshops held
Level of compliance with medical code of conduct
Timely newsletters as it relates to health of staff
Internal relationships:
Internal relationships with team members, HRCs, Shared Service, Line Managers, Business Unit Heads,
External relationships:
External relationships with medical insurance companies, Liberty Blue contact hospitals, health organizations etc.

Qualifications/Requirements:
MBBS or related Medical degree
A minimum of four (4) years experience in an occupational health operations role of which 2 years in development and health related project management.
Presentation skills
Health education
People management
Campaign management
Commitment to occupational health and safety management
Complaint management
Computer and information technology appreciation
Customer focus
Data management
Industrial hygiene practice
Service level agreement management
Stress management
Training management.

Method of Application:
All potential job applicants should click on link attached below to Apply:

Resource Intermediaries Limited (RIL) Job Application Link

Application Deadline: 3rd November, 2015

HWN........a division of Tripple World Africa Network!
: 2015-11-03 | : 775
---