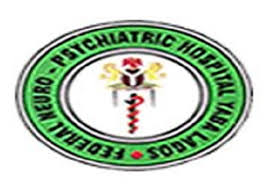 Federal Ministry of Health (Federal Neuro-Psychiatric Hospital, Yaba) situated in Lagos State - Nigeria is currently recruiting to fill the following position:

Position: Medical Director (MD).

Duties/Responsibilities:
The Medical Director is the Head/Chief Executive of the institution, He Is accountable to the Board of Management and the Honourable Minister of Health.
The Medical Director is charqed with the responsibility for the execution of policies and matters affecting day to day management of the affairs of the hospital.

Qualifications/Requirements:
Interested Candidates must be Medical Practitioners registered with the Medical and Dental Council of Nigeria of not less than twelve (12) years post graduation
Candidates must be Fellows (in Psychiatry) of either the National Postgraduate Medical College of Nigeria or West African Postgraduate Medical College or its equivalent registered by the Medical and Dental of Nigeria
Candidates must have been Consultants Psychiatrists for minimum of five (5) years
Candidates must be medically fit
Candidates must be of proven good character and integrity
Candidates must not be less than fifty-five (55) years of age
Candidates must have considerable cognate experience as a Clinician and Medical Researcher
Administrative experience, preferably in a Tertiary Hospital setting is an added advantage.

Salary/Allowance:
Salary and allowance will be in accordance with the public Service Salary Structure for this category of Officer.

Tenure of Office:

The Appointment is for an initial term of four (4) years in the first instance which may be renewed subject to satisfactory performance at the discretion of Mr. President for another term of four (4) years.

Method of Application:
All potential job applicants should send twenty (20) copies of application letters. Curriculum Vitae and photocopies of credentials. The curriculum vitae must include the names and addresses of three (3) referees, one of whom must be a Senior Medical Practitioner of NOT LESS than twenty (20) years post qualification experience and who should be in a position to attest to the candidate's academic, professional and managerial abilities as well as moral character and uprightness.

Candidates should enclose his/her Vision Statement for the hospital in the next four (4) years in not more than 1000 words.

In addition, candidates are required to ask their referees to send confidential report on them to the same address as below before the closing date.

Applications are to be submitted in a sealed envelope marked "APPLICATION FOR MEDICAL DIRECTOR" and addressed to:
Office of the Deputy Director of Administration.
Federal Neuro-Psychiatric Hospital
P.M.B. 2008, Yaba, Lagos State,
Nigeria.

NB: Only shortlisted candidates will be invited for interview.

Application Deadline: 23rd February, 2016

Signed:
Management.
Federal Neuro-Psychiatric Hospital
Yaba, Lagos State, Nigeria.

HWN.........a division of Tripple World Africa Network!

: 2016-02-23 | : 936
---