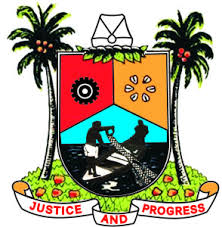 Lagos State Government (Lagos state Civil Service) is currently recruiting to fill the following positions:

Position 1: Nursing Sisters/Nursing Superintendent/Midwifery Sisters

Grade Level: 08

Qualifications/Requirements:
Candidates must possess the NRN or equivalent qualification duly registered with the Nursing and Midwife Council of Nigeria(NMCN).


Position 1: Community Technicians

Grade Level: 07

Qualifications/Requirements:
Candidates must possess a Certificate from a recognised Health Institution plus registration with the National Council for Community Health Practice Board of Nigeria.

Method of Application:
All potential job applicants should Apply via link attached below:

http://jobs.lagosstate.gov.ng

NB:
Only Online Application are acceptable.
For any Clarification, please contact the following numbers:
0813861208,08037218695,08023398958,08088955594.
Please Note that there is Financial Attachment to This Advertisement.

Application Deadline: 22nd January, 2016 [Friday Midnight].

Signed:
Permanent Secretary
[Civil Services Commission].

DWN..........a division of Tripple World Africa Network!
: 2016-01-22 | : 881
---