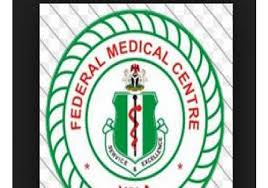 Federal Medical Centre (FMC), Owerri in Imo state - Nigeria is currently accepting applications in the underlisted programmes/departments:

Position A: Residency Programmes

Departments:
Paediatrics
Family Medicine
Internal Medicine
Obstetrics and Gynaecology
Surgery
Anaesthesiology
Ophthalmology
Otorhinolaryngnology (ENT),
Morbid Anatomy
Haematology
Chemical Pathology
Microbiology
Radiology

Qualifications/requirements:
To qualify for appointment candidates must possess primaries NYSC discharge certificate and current practicing license.

Position B: Housemanship - Doctors (Limited Vacancies)

Position C: Pharmacy Interns (Limited Vacancies)

Position D: Medical Laboratory Science Interns (Limited Vacancies)

Position E: Dental Technology/Therapy Interns (Limited Vacancies)

Position F: Physiotherapy Interns (Limited Vacancies)

Method of Application:
All potential job applicants are required to obtain application forms from the Office of the Head of Administration Federal Medical Centre, Owerri.

All completed application forms with detailed curriculum vitae and Photocopies of relevant certificates and current practicing license should be submitted to the office of the Head of Administration on or before the application deadline.

All applications should be addressed to the Medical Director, Federal Medical Centre Owerri, Imo State - Nigeria..

Application Deadline: 25th April, 2016

NB:
Only eligible candidates will be shortlisted and invited to come for interview on 3rd May, 2016 with original copies of their credentials.

Signed:
Ay Olagunju mnim.
Head of Admin (FMC Owerri).

HWN...........a division of Tripple World Africa Network!
: 2016-04-25 | : 865
---