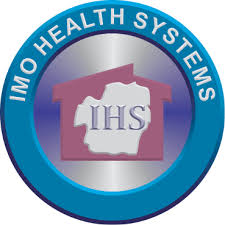 Imo Health Systems (IHS) is a reputable health care organization that is saddled with the responsibility of managing the newly constructed hospital by the Imo State Government. It is a new dawn in Imolites as we are bringing a Holistic Healthcare System that combines different aspects of human health to reduce the healthcare risk 1n the community. InternatiOnal Healthcare Consulting, USA is partnering with the Government of Imo State to manage the new hospitals and the employees.



Imo Health System (IHS) is currently recruiting in Ikeduru Corporate Office, Ideato South, and Okigwe Hospitals to recruit the following positions:



Position 1: Medical Director



Position 2: Administrative Manager



Position 3: Laboratory Assistant



Position 4: Laboratory Scientist



Position 5: Physician/Medical Doctor



Position 6: Nursing Assistant



Position 7: Staff Nurse



Position 8: Midwife Nurse



Position 9: Nurse Manager



Position 10: Physiotherapist



Position 11: Radiologist



Position 12: Radiographer



Position 13: Optometry Technician



Position 14: Optometrist



Position 15: Pharmacy Technician



Position 16: Pharmacist



Position 17: Dental Hygienist



Position 18: Dentist



Position 19: Supply Chain Coordinator



Position 20: IT Support Specialist



Position 21: Human Resources Manager



Position 22: Accountant



Position 23: Administrator



Position 24: Housekeeping Attendant (Cleaner & Gardner)



Position 25: Hospital Concierge



Position 26: Admission Receptionist



Method of Application:

All potential job applicants should send their CVs and applications to:



careers@imoihealth.com



NB:

Please indicate your preferred location in the job application or cover letter.

Applicants may visit the following link for more job details: www.imoihealth.com/careers/



Application Deadline: Not Specified [Apply Speedily]



HWN............a division of Tripple World Africa Network!
: 2016-04-30 | : 1042
---