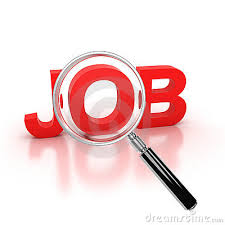 InterContinental Hotels Lagos is located on Victoria Island, in the centre of Lagos home to the majority of foreign embassies and multinational companies, making it the perfect residence for affluent business and diplomatic travelers. Built on an elevated terrain overlooking Lagos's port and the city below, the 19 storey hotel offers uninterrupted, spectacular views of Lagos Skyline. InterContinental Lagos comprises of 352 well-appointed, elegantly decorated rooms and suites as well as a Club InterContinental floor.

InterContinental Hotels is currently recruiting to fill the following position:

Position: Health Club Manager

Location: Lagos State - Nigeria.

Job Description:
As Health Club Manager, you will manage and drive the team to achieve excellent customer service standards and increase sales.
You will ensure the smooth running of the club and that health and safety standards are met.
At IHG we are committed to developing our team and managing our talent and would encourage internal as well as external candidates to apply for any of our vacancies.
As Health Club Manager you will be responsible for:
Co-ordinate the maintenance of all recreational facilities and equipment.
Coordinate the delivery of all recreational guest services.
Responsible for the safety of all guest services.
Manage all staff in this department.
Manage the sale and promotion of departmental products and services.
Access sales and marketing data.
Assist with the development of new products and services.
Assist with the evaluation of sales and marketing activities.
Anticipate economic business level fluctuations and makes action plans.
Comply with all Hotel and corporate guidelines.
Deliver high quality service to guests.
Adhere to departmental cleaning and maintenance programs.
Attend and input at management meetings as required.

Qualifications/Requirements:
A minimum of 2 years of experience as Health Club Manager.
Excellent communication skills, written and oral with proficiency in English.

Method of Application:
All potential job applicants should click on link attached below to Apply:

APPLY ONLINE NOW

Application Deadline: 17th July, 2015 (10:59:00 PM).

HWN..........a division of Tripple World Africa Network!
: 2015-07-17 | : 1094
---