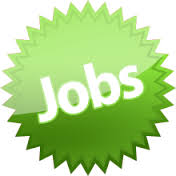 Shalina Healthcare Nigeria LTD, a Multinational Company marketing leading brands like Ibucap in Nigeria, is currently recruiting to fill the following position:

Positions of Medical Representatives

Locations: Lagos, Abuja, Kano, Sokoto, Enugu, Port Harcourt and Calabar - Nigeria.

Qualifications/Requirements:
B.Pharm
3 years experience in a Multinational Pharmaceutical Company.

Method of Application:
All potential job applicants should send their CVs and applications to:

shlhrnigeria@gmail.com

Application Deadline: 22nd April, 2015

HWN...........a division of Tripple World Africa Network!
: 2015-04-22 | : 981
---